August 1, 2019
During the Battle of Britain Winston Churchill once observed, "The Americans can be depended upon to do the right thing. But only after they have exhausted every other possibility." The wrong possibilities show some signs of exhaustion, and none too soon! This week we examine some evidence of that, and evidence of a turn to simply acknowledging the right thing and doing it.
But first the news.
But first, about our funding drive!
We have received a few contributions by now, and the stack of Hamiltons is a bit thicker, enough to trade in on a Franklin or so. A half dozen Franklins will do the job for another year of exhausting reading in the pages of The Banner! By the way, did you know we have a website? https://www.thebanner.news. Complete with searchable archive of every edition since this editor took the chair. But back to the matter at hand, you can send contributions directly using Paypal to editor@thebanner.news, or email the editor at editor@thebanner.news for a mail address.—Editor
Action Alert! RG&E and NYSEG

Rate Case Public Hearings
RG&E Rate Case Public Hearing
Rochester: Tuesday, August 6th, 2019 1 30PM- 3 30pm, 6- 8PM 
Rochester City Hall
Rochester City Council Chambers
Room 302-A, City Hall
30 Church Street
Rochester, NY 14614 Map
RPCC needs your help turning people out for Public Statement Hearings in the RG&E/NYSEG Utility Rate Case! Tell NY State and RG&E to Keep Rochester Cool!
On August 6th, 2019 the NY State Public Service Commission (PSC) and RG&E/NYSEG will hold informational sessions and opportunities for public comment on RG&E/NYSEG's proposal to raise utility rates, as well as their spending plans for our energy infrastructure.  This is our chance to push the PSC to force RG&E to transition to a clean, renewable, and affordable energy infrastructure to abate further climate change and comply with NY State law.  Utility rate cases, such as this, only occur every three years, and so we must ACT NOW to show public support for a green and affordable energy future.
RG&E/NYSEG proposed to raise utility rates by 5.4% on the delivery portion of our monthly electricity bills and 4.0% on the delivery portion of our monthly gas bills.  Moreover, RG&E/NYSEG continue to expand gas infrastructure and incentivize fossil fuel based technologies, moving us away, not toward, meeting NY State's newest goal of net-zero emissions by 2050. Green energy and clean technologies are available and as effective, so we should insist on this transition now.
Afternoon Session:
1:30 PM: RG&E Information Session
2:30 PM: Public Statements
Evening Session:
6 PM: RG&E Information Session
7 PM: Public Statements
Speak Out on August 6, 2019 and hold RG&E/NYSEG and the PSC accountable for their part in creating a clean, sustainable, and affordable fossil-free future.  See this attachment for potential talking points:
RG&E_NYSEG Utility Rate Case Public Statement Preparation Sheet
ASL Interpretation provided. 
Transit: Take the 1, 3, 10, 13, 14, 15, 104 or 150 bus to State & Church
Nearby bike stations: PACE Bike Station & Zagster Bike Station: City Hall
TALKING POINTS:
End Investment in Gas Infrastructure.  Expanding gas infrastructure is both an environmentally and economically unsound investment and should be abandoned.
 Instead, subsidize beneficial electrification, which includes MORE funding for electric transit buses and school bus fleets, electric vehicle charging stations, and clean heating and cooling technologies [heat pumps].
Improve the grid to support adequate charging stations for every bus depot that serves public transit or the schools. ("If they want to charge us more, they need to charge us more!")
Develop income-based programming and incentives for energy efficiency and heat pump technologies, so that everyone in our community can afford these technologies, and to meet the 5TBtu reduction in energy usage from heat pumps the State requires.
Improve our energy infrastructure to better accommodate renewable energy sources, including distributed energy resources (e.g. small-scale solar, wind, battery storage).
Reduce the fixed charge for electricity service to $6/month. Fixed charges are regressive (the poor and renters, who use less electricity, pay as much as the rich, who use more). Unlike charges per kilowatt hour, fixed charges do nothing to incentivize energy conservation.
Improve storm preparedness and the resiliency of our electric grid to reduce power outages. – Reduce electricity fixed charges to $6. RG&E has the highest electricity fixed charge in the state, at $21.38. Fixed charges unevenly impact low and moderate income residents who typically use less energy, but pay as much in fixed costs.
 End Winter Shut-offs. Other utilities – including United Illuminating, a subsidiary of RG&E's parent company – prohibit the inhumane practice of winter shut-offs due to inability to pay. RG&E can too! Automatic referrals to energy efficiency and energy assistance programs should be standard practice for those struggling to afford their energy bills.
Deny RG&E's proposed increase on their guaranteed rate of return from 9% to 9.5%.
Make RB&E Go Green to earn green $$. Shift to a performance-based incentive structure built on achieving affordable green energy goals to reform RG&E's revenue model.
For more information, or to learn how you can support RPCC in this effort:
Rate Case Page on RPCC.org  
Email: kristen@rocpcc.org or Call 585.568.7797
To let us know you are coming or to reserve a Mothers Out Front pin for the occasion, email: wendwillow@gmail.com

OTHER RATE CASE PUBLIC HEARINGS:
Keene Valley

Keene Valley Public Library




1796 NYS Route 73




Keene Valley, New York 12943

Wednesday, August 14, 2019


Information Session: 1:00 P.M.




Public Statement Hearing: 2:00 P.M.

Ithaca

Thompkins County Public Library




Borg Warner Room




101 E. Green Street




Ithaca, New York 14850

Wednesday, August 14, 2019


Information Session: 1:00 P.M.




Public Statement Hearing: 2:00 P.M.

Binghamton

Binghamton City Hall




Council Chambers




38 Hawley Street




Binghamton, New York 13901

Thursday, August 15, 2019
Information Session: 5:00 P.M.


Public Statement Hearing: 6:00 P.M.
Can't make it to a public hearing? We got alternatives:

Send in your Public Comment:
Comments should refer to one or more of the following cases (see New York Public Service Commission "NOTICE SOLICITING COMMENTS AND ANNOUNCING INFORMATION SESSIONS AND PUBLIC STATEMENT HEARINGS" PDF Download)

Case 19-E-0378 (NYSEG electric rates)

Case 19-G-0379 (NYSEG gas rates).

Case 19-E-0378 (NYSEG electric rates)

Case 19-G-CASES 19-E-0378 et al.-3-0379 (NYSEG gas rates)

Case 19-E-0380 (RG&E electric rates)

Case 19-G-0381 (RG&E gas rates).

Internet or Email: Go to www.dps.ny.gov, click on "Search," enter the applicable case number (19-E-0378 or 19-G0379) and then click the "Post Comments" button at the top of the page.
Email comments to the Secretary for the Commission at secretary@dps.ny.gov
By Mail or Hand Delivery: Comments may be mailed or delivered to the Honorable Kathleen H. Burgess, Secretary, Public Service Commission, Three Empire State Plaza, Albany, New York 12223-1350.
Toll-Free Opinion Line: 1-800-335-2120 is set up to take comments about pending cases from in-state callers, 24 hours a day. Comments provided through this line are not transcribed, but a summary is provided to the ALJs and to the Commission for their consideration.
·         Comments submitted via these alternative means are requested by August 26, 2019, although comments will be accepted throughout these proceedings. Written comments received by the Department will become part of the record considered by the Commission. Written comments may be viewed online by going to www.dps.ny.gov, clicking on "Search," entering the applicable case number (19-E-0378, 19-G-0379), and then clicking on the "Public Comments" tab.
≈≈≈≈≈≈≈≈≈≈≈≈≈≈≈≈≈≈
DECinfo Locator – NYS Dept. of Environmental Conservation
DECinfo Locator – NYS Dept. of Environmental Conservation
First-of-its-Kind Online Map Delivers Public Documents and Recreational Information, Tailored to Location
New York State Department of Environmental Conservation (DEC) Commissioner Basil Seggos today announced the launch of DECinfo Locator, an interactive map that provides access to DEC documents and public data about New York's environment and outdoor recreation resources. This first-of-its-kind DEC mapping application generates results specific to locations across the state, including water and air permits, enforcement actions, recreational assets, environmental education facilities, and sites in the State Superfund and Brownfield Cleanup programs.
"DEC created this platform to make information about New York's environment accessible to everyone," said Commissioner Seggos. "For the first time, the public can use DECinfo Locator to generate maps to check out both their favorite fishing location and learn about water quality. From viewing permits to searching for state land regulations, DEC's new tool provides transparency to our work and helps New Yorkers better understand the full breadth of DEC's work protecting the environment and our communities."
With more than 50 interactive data layers, (See DECinfo Locator information page for details) this map utility lets users see and download permits, former industrial site cleanup plans, water quality reports, and more based on where they live, work, or play. Selecting a map feature can bring up links to database records for petroleum bulk storage facilities, oil wells, or permitted mines. Users can also view potential environmental justice areas and Climate Smart Communities or find out what local wastewater facilities are doing to reduce their impact on New York's water bodies. Several information layers can be active at the same time, allowing users to see the many ways DEC is working to protect and enhance the state's environment and recreational opportunities.
The map's Near Me feature lets users narrow data results by creating an interactive list of data points within an area of up to 10 miles from a selected point. In addition to environmental quality information, users can explore new places for recreation such as hiking, cross-country skiing, or mountain biking, or look up the rules for a nearby Wildlife Management Area. The public can also download Unit Management Plans for state forests, access a web page with details about allowed uses on a nearby Conservation Easement or find a DEC campground and see photos of individual campsites (where available).
Users can activate the Public Fishing Rights layer to see available locations and nearby boat launches, then overlay information about the water quality of lakes, rivers, and streams to access DEC data for specific locations. Additional features and data will be added to the DECinfo Locator in the future.
To access the mapping application, visit the DECinfo Locator web page. Learn more about its features from the DECinfo Locator Tutorial on YouTube.—"DEC Launches New 'DECinfo Locator' to Increase Transparency and Access to Data and Reports," NYS Dept. of Environmental Conservation, 7/24/19
≈≈≈≈≈≈≈≈≈≈≈≈≈≈≈≈≈≈
Gov. Tom Wolf asked to investigate possible link
between Pa. fracking, childhood cancers
Gov. Tom Wolf asked to investigate possible link between Pa. fracking, childhood cancers
More than 100 organizations and 800 individuals have signed a public letter to Gov. Tom Wolf calling on him to direct the state Department of Health to investigate potential links between shale gas development and a proliferation of childhood cancers.
The letter, which environmental groups plan to deliver to the governor and state Health Department Secretary Dr. Rachel Levine via email Monday, and hand deliver during a demonstration in Harrisburg Wednesday, also requests that all new shale gas permitting be suspended until the health investigation can demonstrate the cancers are not linked to shale gas drilling and fracking operations.…
Further action: Please sign and share this petition to the Pennsylvania Governor to lead on this issue: Governor Wolf, Investigate Spike in Childhood Cancers in PA Shale Fields
A state health department review of 12 Ewing sarcoma cases in Westmoreland County and six in Canon-McMillan School District in Washington County failed to conclude that either met the criteria for designation as a "cancer cluster." The study only included three of the six Canon-McMillan area cases in the cluster assessment.
The shale gas industry has vigorously denied there is any link between human health impacts and the air and water pollutants emitted by its widespread and expanding drilling, fracking, processing and transport operations.
Marcellus Shale Coalition President David Spigelmyer said in written responses to questions: "We are disappointed that some activists choose to sensationalize tragedy, make inflammatory suggestions that run counter to the views of respected medical experts, top environmental and health regulators and decades of scientific data and research."…—Don Hopey, David Templeton, "Gov. Tom Wolf asked to investigate possible link between Pa. fracking, childhood cancers," Pittsburgh Post-Gazette, 6/17/19
≈≈≈≈≈≈≈≈≈≈≈≈≈≈≈≈≈≈
Exhausting the Wrong Paths
Norway refuses to drill in the Arctic,
leaving whole industry surprised and disappointed
Norway refuses to drill for billions of barrels of oil in Arctic, leaving 'whole industry surprised and disappointed'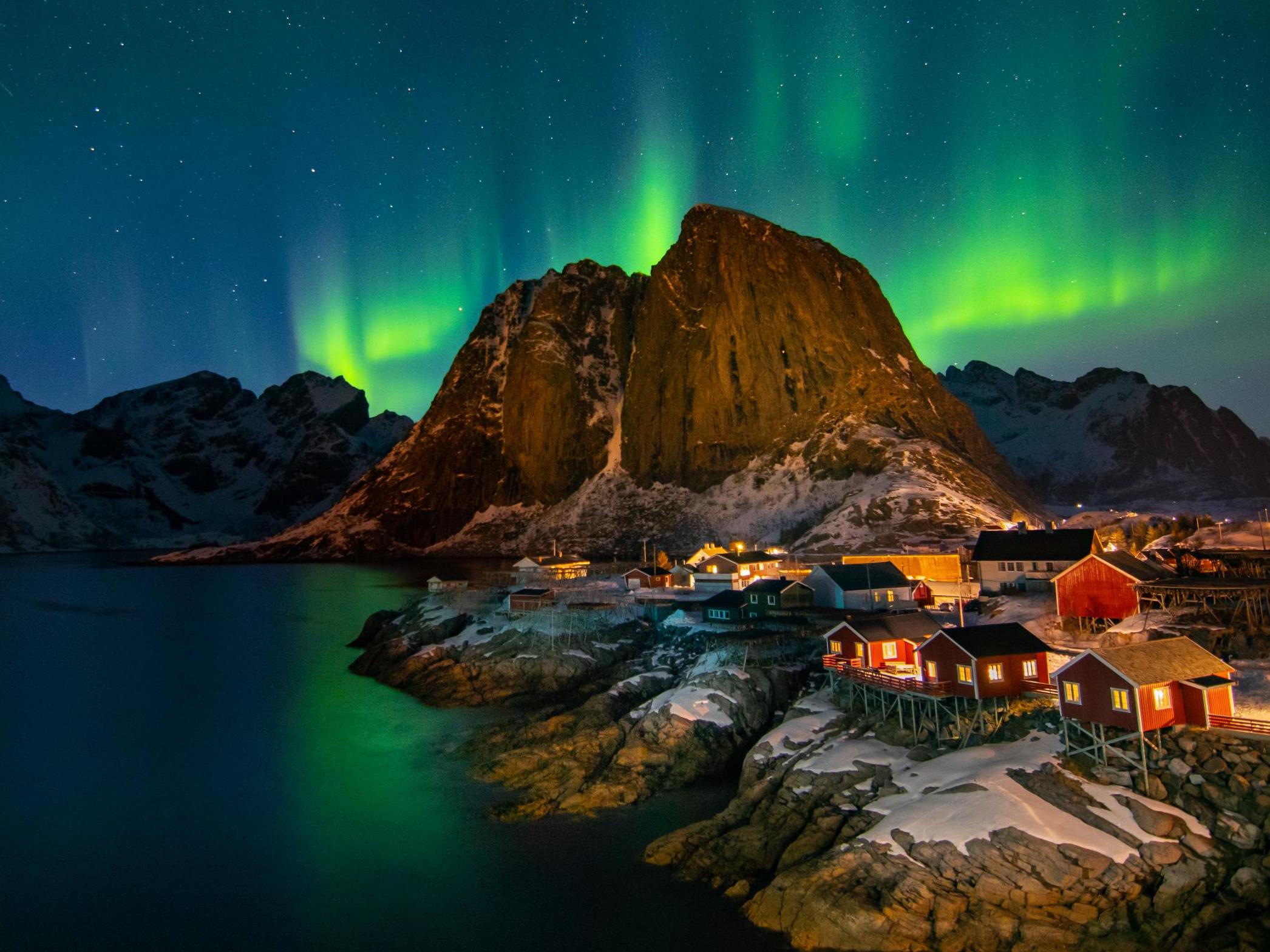 Move exposes rift in Norway's Labour party as climate change competes with union concerns
The largest party in Norway's parliament has delivered a significant blow to the country's huge oil industry after withdrawing support for explorative drilling off the Lofoten islands in the Arctic, which are considered a natural wonder.
The move, by the opposition Labour party, creates a large parliamentary majority against oil exploration in the sensitive offshore area, illustrating growing opposition to the polluting fossil fuel, which has made the country one of the world's most affluent.
The country currently pumps out over 1.6 million barrels of oil a day from its offshore operations.
Norway's largest oil producer, the state-controlled company Equinor ASA, has said gaining access to oil supplies in Lofoten is essential for the country to maintain production levels.…
Labour's opposition, announced by its leader, Jonas Gahr Store, exposes a rift in the party as the leadership tries to reflect the population's rising environmental concerns, while also aiming to support workers' unions in the oil industry, which have been major backers of the party.
Mr Store said his party would continue to support the oil industry, but has also said he wants oil firms in the country to commit to a deadline for making all operations emissions free.
Norway's biggest oil union, Industry Energy, which has been a long-time ally of Labour, has attacked the party's new stance on drilling in Lofoten, which comes less than two years after an internal party compromise on the issue.…—Harry Cockburn, "Norway refuses to drill for billions of barrels of oil in Arctic, leaving 'whole industry surprised and disappointed'," The Independent, 4/9/19
≈≈≈≈≈≈≈≈≈≈≈≈≈≈≈≈≈≈
Climate Leaders Ask for Massive Public Turnout
at Upcoming Global Strikes
Climate Leaders Ask for Massive Public Turnout at Upcoming Global Strikes
Organizers of upcoming global climate strikes hope their demands for a rapid end to business as usual and a swift start to climate justice will be too loud to ignore.
The strikes, which are set for Sept. 20 and 27 — with additional actions slated for the days in between — are planned in over 150 countries thus far, and over 6,000 people have already pledged to take part.
It has the potential to be the biggest climate mobilization yet, said organizers.
"Our house is on fire — let's act like it," says the strikes' call-to-action, referencing the words of Swedish activist Greta Thunberg. "We demand climate justice for everyone."
Thunberg echoed that call in a just-released video promoting the upcoming actions.
"Everyone should mobilize for the 20th and 27th of September," said Thunberg, "because this is a global issue which actually affects everyone."
It's been the world's youth, though, that have played a driving force in recently calling attention to the climate crisis with protests and school strikes.
"Young people have been leading here," 350.org co-founder Bill McKibben said in the Thunberg video, "but now it's the job of the rest of us to back them up."…—Andrea Germanos, "Climate Leaders Ask for Massive Public Turnout at Upcoming Global Strikes," EcoWatch, 7/25/19
≈≈≈≈≈≈≈≈≈≈≈≈≈≈≈≈≈≈
The Trump administration has reportedly buried reports
warning that climate change will harm crops
and cause health problems
The Trump administration has reportedly buried reports warning that climate change will harm crops and cause health problems
A climate change academic told Politico that the Trump administration is trying "to suppress a message" about the dangers of rising temperatures.
The Trump administration has buried dozens of studies by the US Department of Agriculture warning that climate change will impact US farming in coming decades, Politico reported Sunday [6/23/19].
The studies assessed the impact of rising temperatures, increased carbon dioxide in the atmosphere, and volatile weather on agriculture rather than being focused on the causes of global warming, Politico said.
Politico reports that scientists used the studies to warn of the consequences including increased carbon dioxide levels making rice less nutritious, and, separately, an extended allergy season.
According to the report, the studies have been kept off the department's website and have not been publicized.
"The intent is to try to suppress a message—in this case, the increasing danger of human-caused climate change," Michael Mann, a leading climate scientist at Pennsylvania State University, told the outlet.
Agriculture secretary Sonny Perdue has in the past denied climate change. In a 2014 article he wrote that "snowstorms, hurricanes, and tornadoes have been around since the beginning of time, but now they want us to accept that all of it is the result of climate change."
A spokesman for the USDA denied to Politico that climate science reports had been suppressed, saying "Research continues on these subjects and we promote the research once researchers are ready to announce the findings, after going through the appropriate reviews and clearances."
President Trump has also expressed doubts about the reality of climate change, and his administration has moved to stifle federal government reports on the impact of climate change.
In May the administration acted to prevent the National Climate Assessment— which is produced by 13 federal government agencies – from describing worst-case scenarios on the consequences of climate change in its reports.
"The intent is to try to suppress a message—in this case, the increasing danger of human-caused climate change," Michael Mann, a leading climate scientist at Pennsylvania State University, told the outlet.
Agriculture secretary Sonny Perdue has in the past denied climate change. In a 2014 article he wrote that "snowstorms, hurricanes, and tornadoes have been around since the beginning of time, but now they want us to accept that all of it is the result of climate change."
A spokesman for the department denied to Politico that climate science reports had been suppressed.…—Tom Porter, "Trump admin buries reports warning of climate change damage," Politico|Business Insider, 6/24/19
≈≈≈≈≈≈≈≈≈≈≈≈≈≈≈≈≈≈
Under Brazil's Far-Right Leader,
Amazon Protections Slashed and Forests Fall
Under Brazil's Far-Right Leader, Amazon Protections Slashed and Forests Fall
BRASÍLIA — The destruction of the Amazon rain forest in Brazil has increased rapidly since the nation's new far-right president took over and his government scaled back efforts to fight illegal logging, ranching and mining.
Protecting the Amazon was at the heart of Brazil's environmental policy for much of the past two decades. At one point, Brazil's success in slowing the deforestation rate made it an international example of conservation and the effort to fight climate change.
But with the election of President Jair Bolsonaro, a populist who has been fined personally for violating environmental regulations, Brazil has changed course substantially, retreating from the efforts it once made to slow global warming by preserving the world's largest rain forest.
Further reading: The Global Assault on Indigenous Peoples
Seven months into his term, that is already happening.
Brazil's part of the Amazon has lost more than 1,330 square miles of forest cover since Mr. Bolsonaro took office in January, a 39 percent increase over the same period last year, according to the government agency that tracks deforestation.…—Letícia Casado, Ernesto Londoño, "Under Brazil's Far-Right Leader, Amazon Protections Slashed and Forests Fall." The New York Times, 7/28/19
≈≈≈≈≈≈≈≈≈≈≈≈≈≈≈≈≈≈
The Vital Next Step In Fighting Climate Change
The Vital Next Step In Fighting Climate Change
Climate change is the crisis of our time. As the human race sleepwalks its way towards a planetary calamity, there is a growing recognition of the need for a "moonshot" aimed at addressing the greatest existential challenge we have ever faced. The immediate problem is that a solid technical basis for such a moonshot does not yet exist. There is no audacious U.S. national plan in place to deal with climate change, quite apart from what other countries must do.
What we must now do is to create a fully empowered national climate change agency, devoted exclusively to climate change, with a mandate to prepare the carefully thought-through technical basis for an audacious action plan and with the political clout to make an impact.
How a Moonshot Happens
What is often forgotten in the celebration of America's space triumph of 1969 is that Kennedy's speech of 1962, in which he inspired the nation to "go the moon by the end of the decade", didn't come out of the blue. In fact, the basis for it had already been laid in several distinct stages.
Stage 1: Pre-1958: Several competing agencies were striving for ownership of the American space effort: space: Army, Navy, Air force; there was no coherent national strategy, game plan or budget.
Stage 2: Creation of NASA in 1958: President Eisenhower established organizational clarity as to which agency was in charge of the space effort, but he didn't create the necessary priority or budget for the effort to succeed. It did nevertheless create the institutional and intellectual platform which provided the basis for the next step.
Stage 3: President Kennedy's 1962 speech articulated a clear national commitment to get to the moon before the end of the decade.
Stage 4: From 1962 to 1969, there was skillful maintenance and pursuit of the goal, through many difficulties, setbacks.
Stage 5: In July 1969, as promised, American men landed on the moon—an unparalleled feat of perseverance and ingenuity.
By way of comparison, the U.S. response to climate change is still in Stage 1: there are many ideas and studies, but no coherent national strategy, game plan, expert or political consensus or budget. The White House doesn't even see that there is an issue. There are organizations and agencies producing studies and reports, but no mandate or urgency for action.
Given the current administration, any major change in the situation will have to come in the next administration. Nevertheless, it is not too early to consider the necessary steps, beginning with a decision to take bold action.
Project Drawdown
The technical complexity of the choices facing us were brought home to me in reading Paul Hawken's interesting book, Drawdown: The Most Comprehensive Plan Ever Proposed to Reverse Global Warming (2017). It examines and prioritizes 80 ready-now climate-changing ideas, and quantifies their potential impact, along with 20 ideas that might materialize in the future, including direct air capture, hydrogen-boron fusion, autonomous vehicles, solid-state wave energy and living buildings. The ideas are listed in this summary table, along with their potential impacts from a global perspective.
The analysis contains quite a few surprises. Refrigerant management comes in at #1 while solar only ranks #8 and #10. Changes in household appliances doesn't even make the top 80 options. Nor does natural gas make the top 80 options, even though the U.S. is leading the world in the reduction of CO2 through the conversion to natural gas. The question is not whether Hawken has everything right: his analysis shows the complex multi-sectoral nature of the issues.
What does it all add up to?
On a "plausible" level of effort, the total amount of carbon dioxide avoided and sequestered is 1,051 gigatons by 2050, which is only two-thirds of what is needed to stop the increase of carbon dioxide in the atmosphere.

With a much greater level of effort, "the drawdown scenario," the increase could be effectively stopped by 2050.

With an even greater level effort, the level of carbon dioxide could be reduced by 170 gigatons of carbon dioxide by 2050.

[Please refer to "Project Drawdown's Place in Grass Roots Action on Climate Change," Lynne Westmoreland, The Banner, Vol. 5, No. 30., for information on action in central upstate New York, based on Hawken's "Drawdown." —Editor]
The book does not address the possibility that unless substantially greater progress is made by 2030, the opportunity for reversing the growth of greenhouse gases may close.
The book is helpful in mapping the territory of the options. "The overwhelming majority are no-regrets solutions, initiatives we would want to achieve regardless of their ultimate impact on emissions and climate, as they are practices that benefit society and the environment in multiple ways."…—Steve Denning, "The Vital Next Step In Fighting Climate Change," Forbes, 7/28/19
≈≈≈≈≈≈≈≈≈≈≈≈≈≈≈≈≈≈
Berkeley becomes first U.S. city to ban natural gas in new homes
Berkeley becomes first U.S. city to ban natural gas in new homes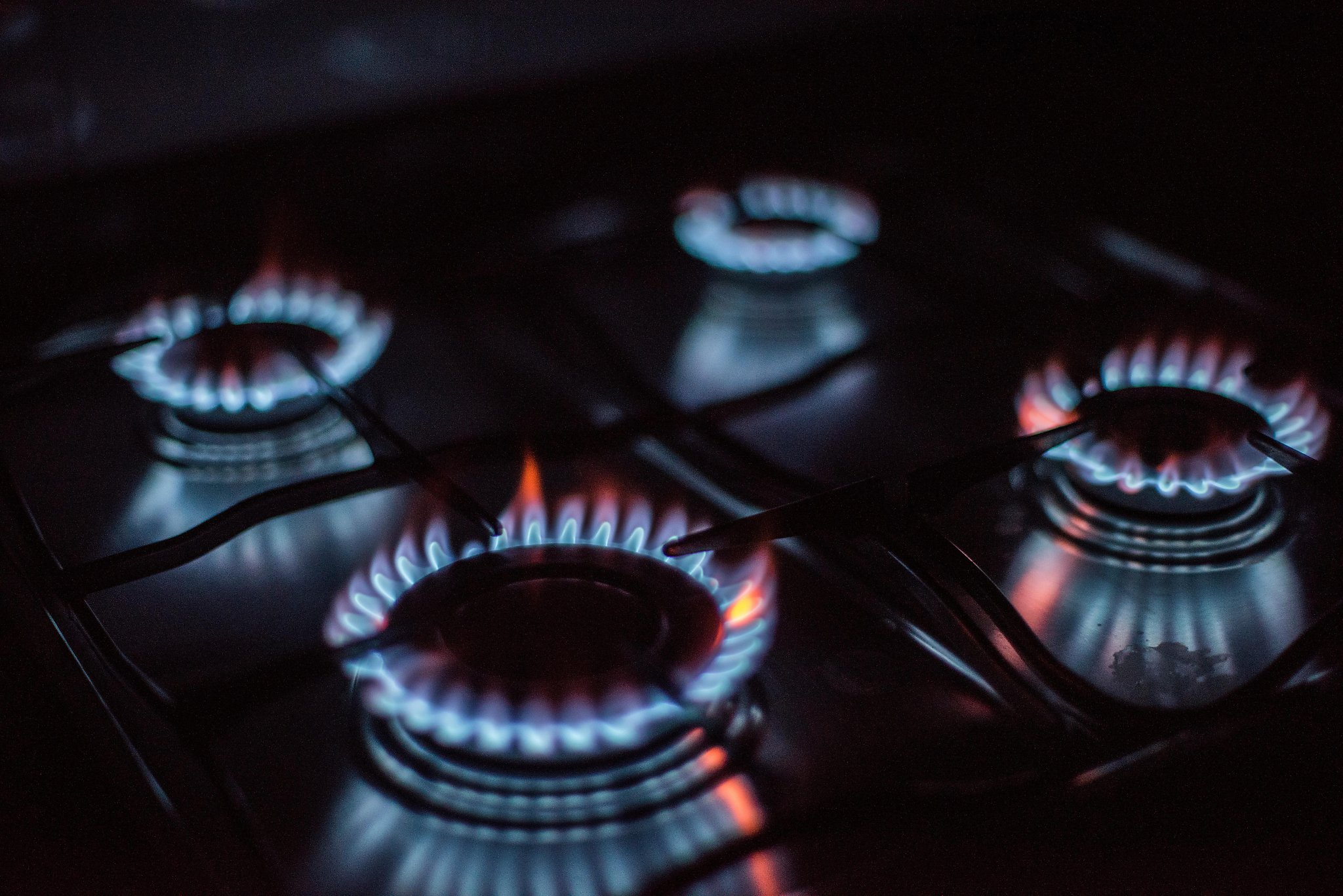 Berkeley has become the first city in the nation to ban the installation of natural gas lines in new homes.
The City Council on Tuesday night unanimously voted to ban gas from new low-rise residential buildings starting Jan. 1.
It's not the first time Berkeley has passed pioneering health or environmental legislation. In 1977, Berkeley was the first in the country to ban smoking in restaurants and bars. In January the city banned single-use disposables, requiring restaurants to use to-go containers that are compostable.
The natural gas ordinance, introduced by Councilwoman Kate Harrison, requires all new single-family homes, town homes and small apartment buildings to have electric infrastructure. After its passage, Harrison thanked the community and her colleagues "for making Berkeley the first city in California and the United States to prohibit natural gas infrastructure in new buildings."
"It's an enormous issue," Harrison told The Chronicle. "We need to really tackle this. When we think about pollution and climate-change issues, we tend to think about factories and cars, but all buildings are producing greenhouse gas."
The city will include commercial buildings and larger residential structures as the state moves to develop regulations for those, officials said.…—Sarah Ravani, "Berkeley becomes first U.S. city to ban natural gas in new homes," San Francisco Chronicle, 7/21/19
≈≈≈≈≈≈≈≈≈≈≈≈≈≈≈≈≈≈
37 people injured from explosion at ExxonMobil plant
Baytown, Texas
37 people injured from explosion at ExxonMobil plant in Baytown; shelter-in-place lifted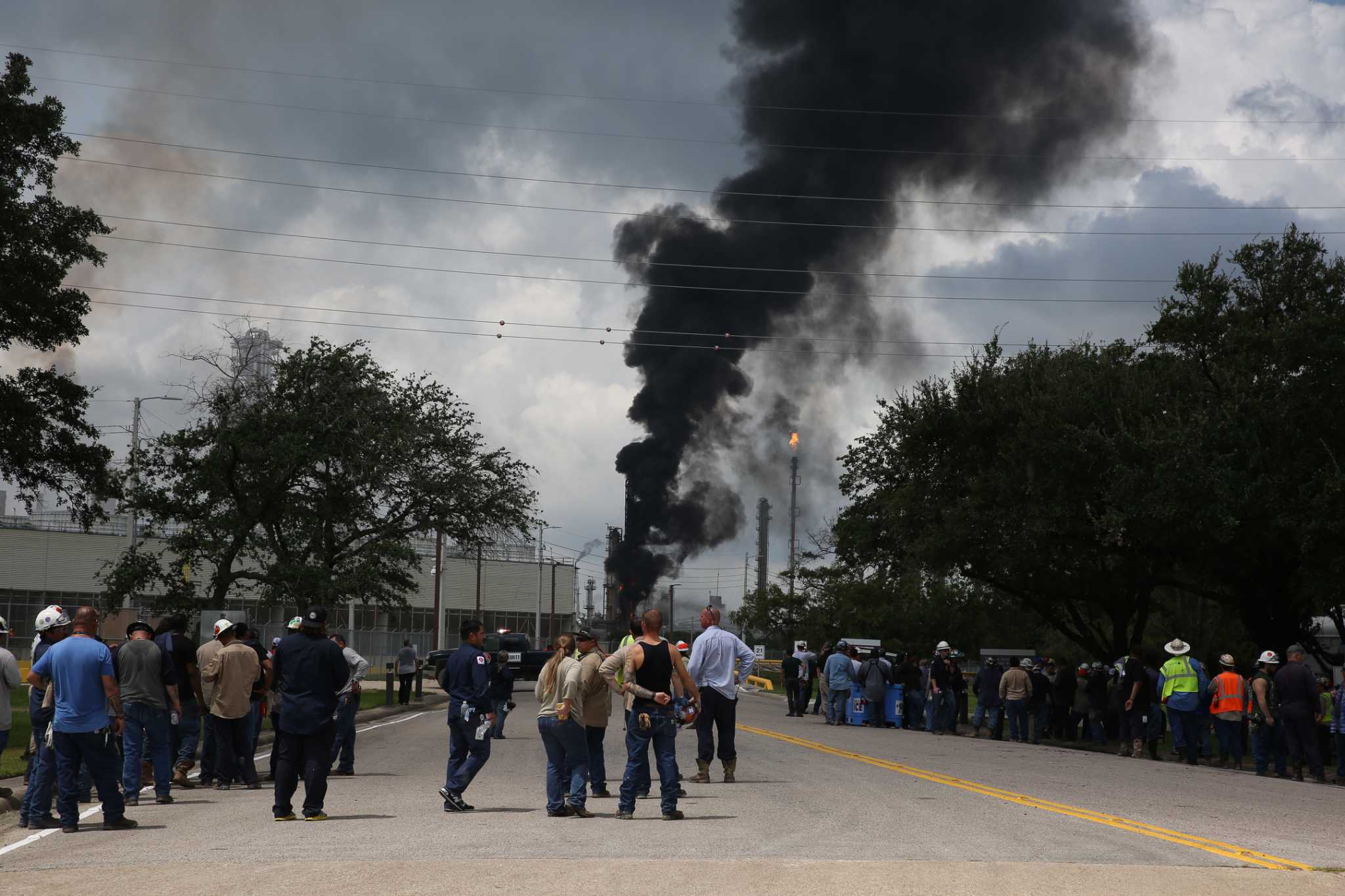 Harris County Judge Lina Hidalgo said she understood the concern the Baytown community was feeling, as it experienced its "fourth major fire since January."
"It's difficult to look out your window and see a plume of smoke. It's frightening," Hidalgo said. "It's not right for us to live next to a petrochemical plant and live in fear sometimes."
Harris County officials have been monitoring the situation since the explosion took place, she said.
UPDATE 2:25 p.m.
More than three dozen people were injured, none seriously, in an explosion and fire Wednesday, July 31, 2019 at the ExxonMobil plant in Baytown, a company official said .
The 37 people were taken to an off-site clinic, said Jason Duncan, plant manager at ExxonMobil Baytown Olefins Plant. He described the injuries as all minor first-degree burns and non-life-threatening and that no one has been hospitalized.
He also said the company has not detected any adverse impact to the community.
Duncan said the fire has been "isolated" and that the company is still trying to determine what led to the fire and explosion.
UPDATE: 1 p.m.
At least six people are being treated for non life-threatening injuries, an ExxonMobil spokeswoman confirmed Wednesday.
"Care is being provided for six people with non life-threatening injuries," said Sarah Nordin, spokeswoman for the ExxonMobil Corporation. "We are not aware of any other injuries to people at this time."
A worker at the ExxonMobil Baytown Olefins Plant said he heard a "boom" before flames were seen shooting into the air.
Freddie Landry was working near the silo that is currently on fire, he told Houston Chronicle.
"The crane guys were moving pipe for me so, we can proceed and finish our job," Landry said. "I heard a big boom. The crane went up, and the guys said it exploded. No hesitation. We all turned around and took off."…—Michelle Iracheta, Jay R. Jordan, "37 people injured from explosion at ExxonMobil plant in Baytown; shelter-in-place lifted, " Houston Chronicle, 7/31/19
≈≈≈≈≈≈≈≈≈≈≈≈≈≈≈≈≈≈
≈≈≈≈≈≈≈≈≈≈≈≈≈≈≈≈≈≈
Climate scientists drive stake through heart of skeptics' argument
Climate scientists drive stake through heart of skeptics' argument
Global warming skeptics sometimes say rising temperatures are just another naturally occurring shift in Earth's climate, like the Medieval Warm Period of the years 800 to 1200 or the Little Ice Age, a period of cooling that spanned from roughly 1300 to 1850.
But a pair of studies published Wednesday provides stark evidence that the rise in global temperatures over the past 150 years has been far more rapid and widespread than any warming period in the past 2,000 years — a finding that undercuts claims that today's global warming isn't necessarily the result of human activity.
"The familiar maxim that the climate is always changing is certainly true," Scott St. George, a physical geographer at the University of Minnesota in Minneapolis, said in a written commentary about the studies. "But even when we push our perspective to the earliest days of the Roman Empire, we cannot discern any event that is remotely equivalent — either in degree or extent — to the warming over the last few decades."
Since the beginning of the 20th century, the global average temperature on Earth has risen by about 2 degrees Fahrenheit. A consensus of climate scientists pins the increase primarily on the burning of fossil fuels, which spews carbon dioxide and other heat-trapping greenhouse gases into the air. In the absence of concerted efforts to reduce greenhouse gas emissions, the United Nations says, the global average temperature could rise an additional 5.4 to 9 degrees Fahrenheit by 2100.
One of the studies, published in the journal Nature, shows that the Little Ice Age and other natural fluctuations affected only limited regions of the planet at a time, making modern warming the first and only planet-wide warm period in the past two millennia. The other study, published in Nature Geoscience, shows that the rate of modern warming has far outpaced changes that occurred before the rise of the industrial era.…
The Nature study mapped the temperature fluctuations across the planet, finding, for example, that the Little Ice Age didn't affect the whole world at once. Temperatures bottomed out in the Pacific Ocean around 1500, the scientists found; Europe and North America didn't fully chill out for another two centuries.
The same pattern was observed for the higher temperatures seen during the Medieval Warm Period. The researchers found that less than half of the planet felt the heat at once.
The research indicates that during the current period of warming, more than 98 percent of the Earth's surface has experienced record high temperatures. The finding shows just how dramatically today's global rise in temperatures differs from previous periods of temperature change, the scientists said.…—Jaclyn Jeffrey-Wilensky, "Climate scientists drive stake through heart of skeptics' argument," NBC News, 7/24/19
≈≈≈≈≈≈≈≈≈≈≈≈≈≈≈≈≈≈
Strangers in Their Own Land:
Challenges Climbing the Empathy Wall
Strangers in Their Own Land: Challenges Climbing the Empathy Wall
0:30 – Introduction by Dylan Riley
6:01 – Main Speaker – Arlie Hochschild
45:01 – Audience questions
Arlie Hochschild describes her journey from Berkeley, her own liberal cultural enclave, to Louisiana, a conservative one. She explores her choice of research site, her effort to remove her own political alarm system, and during five years of research, to climb over what she calls an "empathy wall."
Further viewing: What Working Class Voters Are Thinking, with Arlie Hochschild and Steven Hayward
She focuses on her concept of the "deep story" – a version of which underlies all political belief, she argues, and will end with the possibilities of finding common ground across the political divide.—Arlie Hochschild, "Strangers in Their Own Land: Challenges Climbing the Empathy Wall," UC Berkeley Graduate Lectures|YouTube, 10/30/17
≈≈≈≈≈≈≈≈≈≈≈≈≈≈≈≈≈≈
Senate committee unanimously approves $1 billion
for EV, natural gas and hydrogen fuel infrastructure
Senate committee unanimously approves $1 billion for EV, natural gas and hydrogen fuel infrastructure
The Senate Environment and Public Works Committee voted unanimously Tuesday morning to advance a broad bipartisan infrastructure bill that includes funding for electric vehicle (EV) charging stations. Chairman John Barrasso, R-Wyo., is working to bring it before the full Senate this fall.

S. 2302, the America's Transportation Infrastructure Act, earmarks $1 billion in funding for competitive grants to support the development of fueling infrastructure for electric, natural gas and hydrogen-powered vehicles. The bill also directs federal agencies to transition their vehicle fleets to hybrid-electric, electric and alternative fuels within a year of enactment.

Sponsors are optimistic about passage, and President Donald Trump also tweeted in support of the bill on Tuesday morning. However, the bill faces more deliberation over expected amendments, such as expanding 'alternative fuels' to include biofuel-powered vehicles [Emphasis added —Editor].
Dive Insight:
The bill aims to establish a grant program that would be available to states, counties, municipalities, tribes and agencies working to make public charging infrastructure more widely accessible. It also seeks "to foster enhanced, coordinated, public-private or private investment in [alternative fuel] infrastructure."
EV industry stakeholders welcomed the prospects for collaboration between the public and private sector.
"We see this as a major step forward in America's global leadership in transportation electrification," David Schatz, director of public policy at Chargepoint, told Utility Dive. Schatz said Chargepoint, one of the country's largest EV infrastructure companies, "absolutely" foresees potential partnerships between grantees and industry.
"We already see a lot of private investment activated today in the market: this would only accelerate it," Schatz said, "by allowing there to be natural partnerships that form around these funds and allow for the build-out nationwide of EV charging stations."
Other stakeholders were more cautious in their response to bill.
"We're pleased the alternative fuel grants look to spur private sector investment, but we want to be sure that it doesn't allow abuses by electric utilities," Doug Kantor of Steptoe & Johnson, counsel to both the National Association of Convenience Stores (NACS) and the Society of Independent Gasoline Marketers of America (SIGMA) said in a statement.…—Max Witynski, "Senate committee unanimously approves $1 billion for EV, natural gas and hydrogen fuel infrastructure," Utility Dive, 7/31/19
≈≈≈≈≈≈≈≈≈≈≈≈≈≈≈≈≈≈
And That's A Wrap! Thanks to everyone who sent in news, action announcements and comments this week. Send kudos, rotten tomatoes and your story ideas, your group's action events, and news of interest to intrepid climate change and environmental justice warriors! Send (with fresh cantalope or watermelon (seeded, please!) to editor@thebanner.news.