February 6, 2019
We civilized people are mostly educated to think of all processes as progressive, static or regressive – in other words, linear. Yet the most important processes in our lives, and in nature generally, are not linear progressions, only the most trivial ones are. Even traffic flowing on a highway behaves more like water flowing in a trough than a collection of individual cars. So we are unaccustomed  to thinking of climate change as not a change of degree but modal change – a whole new phenomenon with weather never seen before. The closest we come to a modal understanding is when we consider "tipping points," beyond which things change radically. The truth is that climate change is far more radical than tipping points. We will look at several demonstrations of that.
But first the news.
GlidePath drops fossil fuels, smokestacks
from proposed town of Ulster power plant
GlidePath drops fossil fuels, smokestacks from proposed town of Ulster power plant
TOWN OF ULSTER, N.Y. — Fossil fuels and smokestacks have been eliminated from the controversial plan for a power plant off Frank Sottile Boulevard, and the proposed site has been moved farther away from the nearest homes.
The changes are included in a revised plan submitted to the town of Ulster by Minnesota-based GlidePath Power Solutions. The revision aims to address many of the concerns voiced by opponents of the original proposal, the company said Friday.
Opponents, indeed, cheered the revised proposal.
"Governor Cuomo, you have taken many steps in the past to set New York on a path of strong environmental policy that promotes energy efficiency and the use of renewable energy as a means of thwarting global warming. Though Con Edison may not feel the same imperative to stem the use of fossil fuels, we ask you to show the same leadership as when you put a moratorium on fracking in New York State. Double down on HeatSmart NY, and work with local communities in Westchester to encourage a push for geothermal and heat pumps."—Catherine Parker, Westchester County Legislator and Majority Leader
The new plan states the proposed Lincoln Park Grid Support Center would be powered only by batteries and that there would be no on-site storage of diesel fuel, as previously proposed, according to town of Ulster Supervisor James Quigley.
The Ulster County Planning Board had raised concerns about the planned diesel storage, saying it would require emergency response plans for spills.
"The revision in the proposal wipes out all the major objections that the environmentalist community had," Quigley said. "It's being moved … further from the [nearest] neighborhood, and there will be no way anybody can be bothered by this."…—William J. Kemble, "GlidePath drops fossil fuels, smokestacks from proposed town of Ulster power plant," Kingston Daily Freeman, 2/1/19
≈≈≈≈≈≈≈≈≈≈≈≈≈≈≈≈≈≈
Does Working to Keep Fossil Fuels in the Ground
Narrow Our Movement?
Does Working to Keep Fossil Fuels in the Ground Narrow Our Movement?
 In the context of the mushrooming activism in support of a Green New Deal—an extremely positive development, without a doubt–debate is opening up about whether GND legislation should include policies to keep fossil fuels in the ground and oppose any new major fossil fuel infrastructure, like oil and gas pipelines. Some GND supporters say no, on the grounds that this will make it hard to include labor and people who aren't environmentalists in the pro-GND movement. I don't agree with that position, based on experience, and here's why:
I've attended a number of public meetings over the years where I've spoken out against proposed new fossil fuel infrastructure. At almost all of them there have been people from unions who, if the pipeline or other infrastructure were built, would get some of the construction jobs—unions like the Laborers, Boilermakers or Pipefitters. Sometimes it has just been union leaders and staff; other times there has been a mobilization of rank and file workers to attend in large numbers.
One of the more memorable experiences I've had was in the town of Cove Point, Maryland about six or seven years ago. Local community groups had organized an open, informational, public meeting about the plans to build a Liquified Natural Gas (LNG) export terminal in their town on the Chesapeake Bay. 100 or more local community members showed up, as did about 75 people bused in by the regional affiliate of the Boilermakers union. They were all wearing green t-shirts which, as I remember, proclaimed how clean natural gas was.
Before the meeting started I searched out and spoke to one of the union leaders and was told they were not there to disrupt but to be a visible presence, to listen and participate, which those of us who had organized the meeting were glad to hear.
Mike Tidwell, my boss at the time and the director of the Chesapeake Climate Action Network, was one of the speakers to open the meeting, and he did a very good job of addressing the issue of jobs. What he said, to the best of my recollection, was something like, "We know that some of you are here because you want the jobs that would come if the Cove Point LNG terminal is built, and we respect that. People need jobs, no question about it. But the truth is that if the money that was being invested in this terminal was invested instead in renewable energy or energy efficiency, there would be many more jobs created. We believe that we should all support that alternative for both environmental/climate and jobs reasons."
A few of the union leaders and a few of the workers spoke up during the very open back and forth after the community-based speakers made their presentations. With one exception, none were overtly hostile. A couple of them, as the evening moved along, actually asked about renewables and job creation or indicated support for what we were saying.…—Ted Glick, "Does Working to Keep Fossil Fuels in the Ground Narrow Our Movement?" Future Hope Columns, 2/1/19
≈≈≈≈≈≈≈≈≈≈≈≈≈≈≈≈≈≈
Chester County DA investigating new sinkhole,
'hired muscle' on Mariner East pipeline
Chester County DA investigating new sinkhole, 'hired muscle' on Mariner East pipeline
WEST CHESTER, Pa.— Days after announcing a criminal investigation into construction on three natural gas pipelines in Chester County, a new sinkhole has emerged and prosecutors are accusing "hired muscle" of intimidating residents near the pipelines.
On Jan. 16, Chester County District Attorney Tom Hogan said his office is investigating because the governor and state utility regulators haven't ensured the construction was being done safely.
On Sunday, a new sinkhole opened up in the Lisa Drive neighborhood along the pipelines, exposing the Mariner East 1 pipeline, which prosecutors say had volatile natural gas liquids pumping through it when it was exposed.
The district attorney's office says it also discovered that "constables from outside of Chester County apparently had been hired by Sunoco to act as a private security force around the pipelines, holding themselves out as acting in an official capacity to people approaching the area of the pipelines."
"At this point, the criminal investigation is widening and deepening, much like the damage being caused by these pipelines," Hogan said in a statement.
In addition to investigating which individuals bear legal responsibility for the sinkholes, the district attorney's office wants to know who hired the alleged constables and "authorized them to act like they have some type of legal authority in Chester County."…—Jeff Cole, "Chester County DA investigating sinkhole, 'hired muscle' on Mariner East pipeline," Fox|WTXF, 1/22/19
≈≈≈≈≈≈≈≈≈≈≈≈≈≈≈≈≈≈
Holes in Pipeline Approval Provoke DC Circuit Scrutiny
Holes in Pipeline Approval Provoke DC Circuit Scrutiny
WASHINGTON – Digging its teeth into plans for the already delayed Mountain Valley Pipeline, the D.C. Circuit appeared critical Monday of a glaring hole in the government's environmental research.
Critical to this morning's hearing, the Federal Energy Regulatory Commission signed off on 300-mile pipeline after determining that the daily transportation and burning of 2.4 billion cubic feet of natural gas would generate 48 million metric tons of carbon dioxide downstream emissions every year.
The National Environmental Policy Act requires federal agencies to consider "reasonably foreseeable" environmental impacts of projects they approve, but the commission did little to probe the downstream effects here.
U.S. Circuit Judge David pressed FERC attorney Lona Perry in particular Monday for arguing that downstream effects are not "reasonably foreseeable" because the end destination of the gas remains unknown.  where the gas will go after it is shipped out.
"What difference does it make who the downstream customers are," Tatel asked.
One of three judges presiding over his morning's hearing, Tatel called it realistic to assume that "every molecule" of gas will be burned once shipped.
Tatel was critical of the challengers as well Monday for not making the downstream impacts a bigger part of their petition.…—Jennifer Hijazi, "Holes in Pipeline Approval Provoke DC Circuit Scrutiny," Courthouse News Service, 1/28/19
≈≈≈≈≈≈≈≈≈≈≈≈≈≈≈≈≈≈
The Teacher-friendly Guide to Climate Change
Home
It's no secret that we currently face a human-induced climate crisis that threatens the well-being of all Earth's diverse ecosystems and their inhabitants, both human and nonhuman. While worldwide initiatives have developed in almost every sector of society, there are still many who don't feel a sense of urgency when it comes to mitigating the harmful consequences that are already affecting vulnerable communities in many regions of the world. In fact, there are even those who outright deny the existence of such a crisis and claim it is propaganda that diverts awareness of more "pressing" issues. For example, in 2017, The Heartland Institute—a right-wing focus group dedicated to combating the liberal agenda—sent a book called Why Scientists Disagree About Global Warming to almost 200,000 public high schools, middle schools, and colleges across the United States. The book consists of 130 pages of cherry-picked graphs and stats to make the case that climate change is an exaggerated or even constructed phenomenon.
At the Paleontological Research Institution we were inspired (provoked?) by the Heartland Institute's propaganda project to try to put actual climate science in the hands of teachers nationwide. PRI's Teach Climate Science Project is a fundraising effort to send The Teacher-Friendly Guide™ to Climate Change to public high school science teachers (http://bit.ly/TeachClimateScience). The TFGCC is the tenth book in the PRI Teacher-Friendly Guide series, written by leading climate scientists and educators. To date we have secured funding to reach 50,000 teachers – about a quarter of US high school science teachers. Students have made donations in honor of teachers who inspired them, individuals have funded entire states, and hundreds of other contributors have helped us get this project off the ground and into schools. Putting peer-reviewed climate science into the hands of the nation's high school teachers is important, and equally important is creating a strong community willing to stand up for science. One measure of our effectiveness is the broadside that the Heartland Institute launched recently, claiming on their web page that our "Clever propaganda masquerading as teacher's guide should stay out of classroom," https://www.heartland.org/news-opinion/news/the-teacher-friendly-guide-to-climate-change.
The teacher strikes in seven states this year are compelling evidence that teachers need better resources and support – so much so that they were, in many cases, willing to put their jobs on the line to make their voices heard. As PRI moves into the second year of our fundraising campaign we are working to send books to teachers in three of the states that saw strikes; West Virginia, Kentucky and North Carolina. We are joined in this effort by the Dryden Resource Awareness Coalition. DRAC has "adopted" West Virginia and is currently halfway to raising enough funds for every high school in the state. We are also working to make sure that every coastal state from Maine to Texas receives packages of TFGCCs. With another hurricane season upon us it is essential that students in the states most at risk from the effects of climate change have the resources that they need.
Effective and up-­‐to-­‐date teaching of the science of climate change is of paramount importance to good science education and the science does make clear that the Earth's climate is changing through human activities. But simply sharing scientifically accurate content about climate change is not the same as good teaching, which facilitates deep learning about the interconnections of climate change with other 21st century human challenges such as food, energy, and water resources, and the many associated social issues.
But teaching climate change is challenging when the topic becomes socio–politically contentious in the classroom. Engaging students effectively requires attention not only to how science is learned, but how other facets of our lives influence our views. Thus teaching climate change requires mutual respect and reflection on how we come to accept the things that we do, what our own biases may be, and, more generally, why perhaps all of us believe some refutable ideas.—"Teacher-Friendly Guide to Climate Change," Chapter 1: "Why Teach About Climate Change?" Robert Ross
One aspect of the TFGCC that sets it apart from other climate change resources is the emphasis on communication strategies for teaching in a politicized environment. "The Teacher Friendly Guide to Climate Change" is written for teachers who could benefit from a "teacher-friendly" resource that includes both the basics of climate change science and perspectives on teaching a subject that has become socially and politically polarized. The guide is written to provide the information and graphics that a secondary school teacher needs in the classroom, but the book also speaks to a wider audience, including educators of other grade levels, subjects, and contexts, as well as non-teachers who find the approach helpful. Climate change is a scientific issue, but it is also a historical, social, psychological, and economic issue that can only be deeply understood through mathematics, language and art. Feedback from teachers who have received the TFGCC has been enthusiastic:
"Written by scientists and science teachers who know their stuff and who are excellent communicators! This book is a must-have guide for teachers who need the facts, unclouded by political agendas, in order to teach the science of climate change effectively."
"An important work for all educators, and anyone interested in understanding complex issues and the pursuit of solutions. The Teacher-Friendly Guide to Climate Change is written in the manner of excellent instruction; conceptual understanding is enhanced through rich factual examples that will help not only in learning, but also in the overcoming of arguments disavowing that climate change is an issue worthy of study."
"The seriousness of the issue, and the peril of inaction could lead to a text replete with doomsday scenarios. Instead, there is a spirit within the work that leaves the reader hopeful and energized about the possibilities for improving present conditions and future outcomes. That sort of feeling is difficult to find in pedagogical works, and the potential good that can come from an energized teacher imparting knowledge and optimism to a cohort is impossible to measure."
More information on the PRI's Teach Climate Science Project can be found here: The Teacher-Friendly Guide™ to Climate Change. or by contacting Alexandra Moore; moore@priweb.org To contribute, please go to our crowd-funding site.—Alexandra Moore, Paleontological Research Institution, 1/28/19
≈≈≈≈≈≈≈≈≈≈≈≈≈≈≈≈≈≈
Modal Climate Change
Fire-Induced Storms: A New Danger
from the Rise in Wildfires
Fire-Induced Storms: A New Danger from the Rise in Wildfires
Scientists are tracking an increase in a little-known phenomenon in which intense wildfires can spawn their own thunderstorms, known as pyroCbs. Lightning from these storms can spark additional blazes far away and send plumes of smoke and aerosols into the stratosphere.
Early in the evening of August 12, 2017, heat and smoke from an intense wildfire burning in the forests of British Columbia began mushrooming skyward, sucking up ash, blazing wood and vegetation, and water vapor from lakes and streams below.
Rick McRae, a researcher with Australia's Capital Territory Emergency Services Agency, was on site helping with fire management. Sensing that this conflagration was going to erupt into something extraordinary, he texted a group of scientists from around the world who since 2013 have been collaboratively studying fire-triggered thunderstorms — technically known as pyrocumulonimbus clouds, or "pyroCbs."
"This is a very bad day all around in western Canada," he wrote. "Fires went 'pop' progressively on the leading edge." A pyroCb was forming in the southeast corner of British Columbia, near Kamloops, McRae added, noting, "Things could get worse if certain things 'align.'"
And align they did. As fires that would eventually consume 4,700 square miles in British Columbia burned out of control, five fire-driven thunderstorms rose over the conflagration, shooting black smoke and carbon high into the lower stratosphere, spewing noxious gases that were eventually detected almost as far north as the North Pole, and touching off more fires. At the same time, fires in neighboring Washington State spawned yet another pyroCb. "By later that night we were agape about the cluster of pyroCbs and the extremely impressive smoky anvil-shaped clouds," recalled Mike Fromm, a meteorologist at the U.S. Naval Research Laboratory.
Later, Fromm and David Peterson, a colleague at the Naval Research Laboratory, labeled that day's cluster of pyrocumulonimbus clouds "the mother of all pyroCbs," surpassing even the events of Black Saturday in Australia in 2009 when monstrous bush-fires killed 173 people, injured 414 others, and burned 1,700 square miles. On that night in February, three clearly distinct pyrocumulonimbus storms erupted across the state of Victoria in southeastern Australia.…
As a warming world causes larger, more frequent, and more intense wildfires, fire-driven thunderstorm events are on the rise in places — including Texas, Portugal, South Africa, and Argentina — where they have never occurred before. Mike Flannigan, director of the Canadian Partnership for Wildland Fire Science at the University of Alberta, says that pyroCbs seem to be on the rise because warmer temperatures are likely producing more intense fires with more vigorous plumes of smoke, black carbon, and water vapor, all of which increase the likelihood of pyroCbs.…— Ed Struzik, "Fire-Induced Storms: A New Danger from the Rise in Wildfires," Yale E360, 1/24/19
≈≈≈≈≈≈≈≈≈≈≈≈≈≈≈≈≈≈
A Revision of Future Climate Change Trends
A Revision of Future Climate Change Trends
Abstract
As the Earth continues to heat, paleoclimate evidence suggests transient reversals will result in accentuating the temperature polarities, leading to increase in the intensity and frequency of extreme weather events.
Pleistocene paleoclimate records indicate interglacial temperature peaks are consistently succeeded by transient stadial events [long-term frozen climates —Editor]. "Generally, stadials endure for a thousand years or less, and interstadials for less than ten thousand years, while interglacials last for more than ten thousand and glacials for about one hundred thousand.—Stadial, Wikipedia], such as the Younger Dryas and the 8.5 kyr-old Laurentide ice melt, attributed to cold ice melt water flow from the polar ice sheets into the North Atlantic Ocean. The paleoclimate evidence raises questions regarding the mostly linear to curved future climate model trajectories proposed for the 21ᵗʰ century and beyond, not marked by tipping points. [Emphasis added—Editor] However, early stages of a stadial event are manifest by a weakening of the North Atlantic overturning circulation and the build-up of a large pool of cold water south and east of Greenland and along the fringes of Western Antarctica. Comparisons with climates of the early Holocene Warm Period and the Eemian interglacial when global temperatures were about +1°C higher than late Holocene levels. The probability of a future stadial event bears major implications for modern and future climate change trends, including transient cooling of continental regions fringing the Atlantic Ocean, an increase in temperature polarities between polar and tropical zones across the globe, and thereby an increase in storminess, which need to be taken into account in planning global warming adaptation efforts.
Introduction
Reports of the International Panel of Climate Change (IPCC)⁽¹⁾, based on thousands of peer reviewed science papers and reports, offer a confident documentation of past and present processes in the atmosphere⁽²⁾, including future model projections (Figure 1). When it comes to estimates of future ice melt and sea level change rates, however, these models contain a number of significant departures from observations based on the paleoclimate evidence, from current observations and from likely future projections. This includes departures in terms of climate change feedbacks from land and water, ice melt rates, temperature trajectories, sea level rise rates, methane release rates, the role of fires, and observed onset of transient stadial (freeze) events⁽³⁾. Early stages of stadial event/s are manifest by the build-up of a large pool of cold water in the North Atlantic Ocean south of Greenland and along the fringes of the Antarctic continent (Figure 2).…
Portents of collapse of the Atlantic Meridional Ocean Circulation (AMOC)
A non-linear climate warming trend, including stadial freeze events, bears significant implications for planning future adaptation efforts, including preparations for transient deep freeze events in parts of Western Europe and eastern North America, for periods lasting several decades (Figure 5) and coastal defenses against enhanced storminess arising from increased temperature contrasts between the cooled regions and warm tropical latitudes.…—Andrew Glikson, "A Revision of Future Climate Change Trends," Arctic News, 1/30/19
≈≈≈≈≈≈≈≈≈≈≈≈≈≈≈≈≈≈
Power Companies vs. the Polar Vortex:
How Did the Grid Hold Up?
Power Companies vs. the Polar Vortex: How Did the Grid Hold Up?
The Midwest's utilities managed their way through a deep freeze this week with few major service interruptions in part by working with customers to reduce demand.
There were a few problems, with wires down in the Chicago area and a fire at a natural gas compressor station in Michigan, but overall the system coped with the cold and increased demand.
Utilities in some of the coldest parts of the Midwest and grid operators say their preparations before the temperature plunged below zero were informed by lessons from cold snaps in 2014 and 2018. Those events illuminated some of the problems and workarounds of managing a grid that relies increasingly on natural gas and renewables, and less on coal.…
Energy Secretary Rick Perry has argued that coal and nuclear plants, because they can keep weeks or even months of fuel on site, are necessary to maintain the reliability of the electricity system during emergencies that may arise from weather, cyberattacks or other threats. The administration has weighed issuing a rare emergency order to prop up failing fossil fuel plants.
For those concerns to be borne out this week, however, there likely would have needed to be a major incident in which electricity demand exceeded supply, leading grid operators and utilities to force unplanned outages for large numbers of customers. Considering the cold temperatures, this would have been a crisis for the people affected.
But that didn't come close to happening.…—Dan Gearino, "How the Midwest's Utilities Survived the Polar Vortex," InsideClimate News, 2/1/19
≈≈≈≈≈≈≈≈≈≈≈≈≈≈≈≈≈≈
The Unist'ot'en Movement, Not the RCMP,
Has the Law on Its Side
The Unist'ot'en Movement, Not the RCMP, Has the Law on Its Side | The Tyee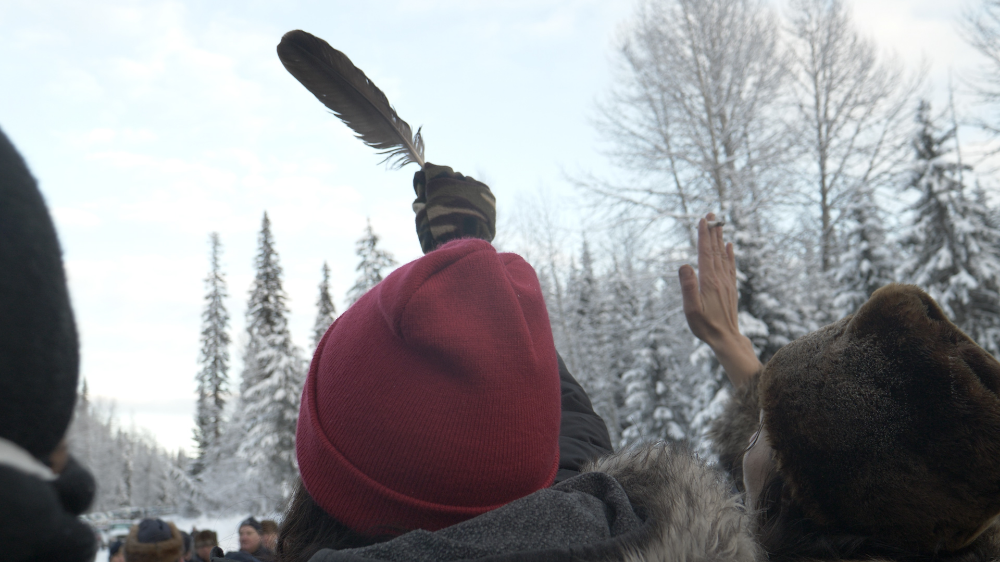 A debate is raging across Canada about whether the RCMP committed an injustice against the Wet'suwet'en peoples by going into their Unist'ot'en camp in northern British Columbia, arresting 14 people and demolishing structures.
The Wet'suwet'en were defending their land against the development of the Coastal GasLink natural gas pipeline.
The people defending the land are comprised of Wet'suwet'en hereditary chiefs and their people, who want to ensure that their lands are protected so they can continue to practise their rights to hunting, fishing, trapping and gathering, and exercise their right to clean air and water and a healthy environment. Pipelines, they say, are a threat to these rights that the Wet'suwet'en people value.
Neither the elected chief and band councils that support the pipeline, nor the federal or provincial governments, nor Coastal GasLink ever obtained the consent of the Wet'suwet'en hereditary chiefs and their supporters. And that's what's at issue here.
As with most lands in British Columbia, aboriginal title exists on the Wet'suwet'en lands in question. And based on this title, they have the right to defend their lands from development that will adversely affect them. The Wet'suwet'en were never defeated in a war, never surrendered their lands and never entered into a treaty.
Aboriginal title in B.C. remains largely unresolved, with the exception of the five per cent of the Tsilhqot'in lands declared by the court to be their lands and some areas with treaties. Their unceded territories include the land, water and natural resources.
The authority for the land lies with the hereditary chiefs, as opposed to the elected chief and councils, which have never been given jurisdiction to deal with the land. These chiefs and councils are elected under the Indian Act, a federal law that's been in place since 1868. It provides how and when elections are held and what powers chief and councils have on reserve lands.
The Indian Act was aimed at destroying traditional forms of governance, as traditional forms did not include elections and were not democratic in the eyes of the federal government. Most councils work beyond their limited powers in the Indian Act, including consultation on lands and resources in their territory, and have never been asked if they have the power.…—Judith Sayers, "The Unist'ot'en Movement, Not the RCMP, Has the Law on Its Side," The Tyee, 1/10/19
≈≈≈≈≈≈≈≈≈≈≈≈≈≈≈≈≈≈
America colonisation 'cooled climate'
America colonisation 'cooled climate'
Colonisation of the Americas at the end of the 15th Century killed so many people, it disturbed Earth's climate.
That's the conclusion of scientists from University College London, UK.
The team says the disruption that followed European settlement led to a huge swathe of abandoned agricultural land being reclaimed by fast-growing trees and other vegetation.
This pulled down enough carbon dioxide (CO₂) from the atmosphere to eventually chill the planet.
It's a cooling period often referred to in the history books as the "Little Ice Age" – a time when winters in Europe would see the Thames in London regularly freeze over.
"The Great Dying of the Indigenous Peoples of the Americas led to the abandonment of enough cleared land that the resulting terrestrial carbon uptake had a detectable impact on both atmospheric CO₂ and global surface air temperatures," Alexander Koch and colleagues write in their paper published in Quaternary Science Reviews.
…Are there lessons for modern climate policy?
Co-author Dr Chris Brierley believes there is. He said the fall-out from the terrible population crash and re-wilding of the Americas illustrated the challenge faced by some global warming solutions.
"There is a lot of talk around 'negative emissions' approaches and using tree-planting to take CO₂ out of the atmosphere to mitigate climate change," he told BBC News.
"And what we see from this study is the scale of what's required, because the Great Dying resulted in an area the size of France being reforested and that gave us only a few ppm. This is useful; it shows us what reforestation can do. But at the same, that kind of reduction is worth perhaps just two years of fossil fuel emissions at the present rate."…—Jonathan Amos, "America colonisation 'cooled Earth's climate'," BBC News, 1/31/19
≈≈≈≈≈≈≈≈≈≈≈≈≈≈≈≈≈≈
The Gidumt'en raid, colonial enforcement,
and next steps defending Wet'suwet'en territory
Ten years ago, the Unist'ot'en, the C'ihlts'ehkhyu / Big Frog Clan built a cabin at Talbits Kwah at Gosnell Creek and Wedzin Kwah (Morice River) to defend their territory from seven proposed pipelines. Today, that cabin is also a land-based wellness centre for the Wet'suwet'en people. 'Heal the Land, Heal the People' is a slogan found on the Unist'ot'en Camp's website.
Last October, when the TransCanada-owned Coastal GasLink pipeline project got its final approval, the Gidumt'en Checkpoint was announced in the Wet'suwet'en feast hall with the support of all the chiefs present, as per Anuc niwh'it'en (Wet'suwet'en law). At that moment, all five clans of the Wet'suwet'en formally opposed all pipeline proposals. The Gidumt'en Checkpoint, which is 20 km from the Unist'ot'en camp, acts as the first line of defense against attempts to enter the territory.
In December, TransCanada was granted an interim injunction by BC judge Marguerite Church to be able to cross the bridge to access Unist'ot'en territory. Then on Jan. 7, 2019, the RCMP, and judging by their combat-style fatigues and automatic weapons, possibly INSET, an Integrated National Security Enforcement Team (the RCMP's anti-terrorism tactical unit), arrived at the Gidumt'en Checkpoint. Their convoy was to escort pipeline workers across the bridge onto Unist'ot'en territory to start the preliminary work on the Coastal GasLink pipeline, which intends to transport natural gas from Dawson Creek to the proposed LNG Canada facility near Kitimat The RCMP let the workers through while blocking anyone else from entering, including journalists. Though the RCMP denies having anything to do with it, at the time, internet and cell service suddenly stopped working at Unist'ot'en, all effective blocks to limiting or preventing communication from the Wet'suwet'en.
Freda Huson the spokesperson of Unist'ot'en and her partner Dini Ze Smogelgem, the Hereditary Chief of the Laksamshu Clan have worked tirelessly on protecting Unist'ot'en from pipelines since the start, 10 years ago. The mother of hereditary chief Dini Ze Smogelgem of the Laksamshu Clan had passed away three days before the raid, and the timing of the RCMP raid was probably planned for when everyone at the Unist'ot'en camp was in mourning, in hopes that they were vulnerable.
For the time being, the Unist'ot'en are allowing TransCanada workers to cross their bridge. But demonstrations and actions across Canada and around the world in support of the Wet'suwet'en – which has put the RCMP directly in the spotlight – continue. Without strong public support,  would the RCMP have continued to block the flow of people entering Gidumt'en and Unist'ot'en? Maybe there would be no updates from Unist'ot'en, and maybe TransCanada would have had more room to bend a rule or two and do work that they haven't received government approval to do.
By the end of January, a court date will likely be set for the injunction application to be heard.  Because of Delgamuukw, the landmark 1997 decision recognizing that Aboriginal Title is not extinguished in the Wet'suwet'en and Gitxsan territories, the injunction may not be granted. The Delgamuukw decision has never been implemented by Canada, and this case may force the issue in the courts. TransCanada may try to complete as much work as it can before the court hearing.…—Billie Pierre (Nlaka'pamux Nation), "The Gidumt'en raid, colonial enforcement, and next steps defending Wet'suwet'en territory," The Media Co-op, 10/23/19
≈≈≈≈≈≈≈≈≈≈≈≈≈≈≈≈≈≈
A Surge of Climate Lawsuits Targets Human Rights,
Damage from Fossil Fuels
A Surge of Climate Lawsuits Targets Human Rights, Damage from Fossil Fuels

Rhode Island in 2018 became the first state to sue the fossil fuel industry over climate change, citing the growing risks from sea level rise and extreme weather. Credit: John Greim/LightRocket via Getty Images
Cities, states and the fishing industry want courts to hold fossil fuel companies accountable for global warming. Others argue government inaction violates rights.
A climate denier is in the White House, pushing policies that will boost emissions. Congress is doing nothing to stop him. So citizens and local governments who are facing the impacts of rising seas, worsening heat waves and extreme weather are increasingly looking to the courts for help.
The past year saw a surge in new lawsuits filed against fossil fuel companies, and major developments in cases pressing governments for action in the United States and abroad. And while the plaintiffs haven't secured any substantial victories in U.S. courts, they may be scoring a different victory by drawing attention to the inaction of Congress and the Executive Branch, said Michael Gerrard, faculty director at the Sabin Center for Climate Change Law at Columbia Law School.
"Lawsuits, even if unsuccessful, can help shape public opinion," he said. "Mr. Scopes lost the monkey trial, but it led to a lot more awareness about the issue of teaching evolution."
In Colombia and the Netherlands, citizens won rulings in 2018 ordering their governments to cut emissions and protect forests. By framing climate change in terms of human rights, those cases and similar ones filed in the U.S. and other countries are transforming how the courts address the issue, said Patrick Parenteau, senior counsel in the Environmental and Natural Resources Law Clinic at Vermont Law School and an informal adviser to some of the plaintiffs' lawyers.
"It's pushing the boundaries of law everywhere," he said. "Climate change is changing the law."
There are currently a couple of dozen significant lawsuits around the world that are asking courts to order actions by governments or the fossil fuel industry in response to climate change. Here's a round-up of the various approaches.
Climate Liability
What began with a handful of California cities and counties in 2017 spread across the country this past year, as New York City, Baltimore, Rhode Island and local governments in Colorado and Washington State sued fossil fuel companies.…—Nicholas Kusnetz, "A Surge of Climate Lawsuits Targets Human Rights, Damage from Fossil Fuels," InsideClimate News, 1/4/19
≈≈≈≈≈≈≈≈≈≈≈≈≈≈≈≈≈≈
Minnesota Commerce Department
asks appeals court to block Enbridge pipeline
Minnesota Commerce Department asks appeals court to block Enbridge pipeline
The move follows approval of the controversial Line 3 project by the Public Utilities Commission.
The Minnesota Department of Commerce Friday filed a court appeal to block Enbridge's controversial Line 3 oil pipeline from moving forward.
The department alleges that the Minnesota Public Utilities Commission (PUC) approved the $2.6 billion project in June even though Enbridge hadn't filed an adequate long-term oil demand forecast as required under state law, according to a filing with the Minnesota Court of Appeals.
"The Department requests that the court of appeals determine whether the Commission committed legal error," the filing said. Enbridge, in a statement, said the Commerce Department's claims "are not supported by evidence or Minnesota law."
Three environmental groups and two American Indian bands earlier this week also filed with the Minnesota Court of Appeals, claiming, too, that Enbridge's oil demand forecast for Line 3 was inadequate.
The Commerce Department, an arm of the governor's administration, represents the public interest before the PUC, an independent agency.
"I strongly support my Commerce Department's appeal of the Public Utilities Commission's Order," Gov. Mark Dayton said in a statement Friday. "Enbridge failed to provide a future demand forecast for its product, which is required by state law. Instead, the company presented its analysis of the future oil supply from Canadian tar sands extractions."…—Mike Hughlett, "State asks appeals court to block Enbridge oil pipeline," Minneapolis Star Tribune, 12/21/19
≈≈≈≈≈≈≈≈≈≈≈≈≈≈≈≈≈≈
'Under siege', oil industry mulls raising returns and PR game
'Under siege', oil industry mulls raising returns and PR game
DAVOS, Switzerland (Reuters) – When the global oil industry held its biggest annual gathering this week in the Swiss town of Davos, it invited banking bosses and fund managers to discuss two key topics – climate change and pressure from investors.
The conclusion of the discussions was worrying for those present – pressure is rising and the industry is losing a battle not to be seen as one of the world's biggest evils.
The answer? Lure investors with higher returns and raise the PR game.
"There is no doubt – and there is a consensus coming here in various meetings in Davos – that our industry is literally under siege and the future of oil is at stake," said Mohammed Barkindo, secretary-general of oil producer group OPEC.
"The industry needs to come together and respond positively with facts and figures. We are not shying away from the fact that we have not been able to communicate well," Barkindo said.…—Dmitry Zhdannikov, "'Under siege', oil industry mulls raising returns and PR game," Reuter, 1/24/19
≈≈≈≈≈≈≈≈≈≈≈≈≈≈≈≈≈≈
China's war on particulate air pollution
is causing even more severe ozone pollution
China's war on particulate air pollution 'causing even more severe ozone pollution'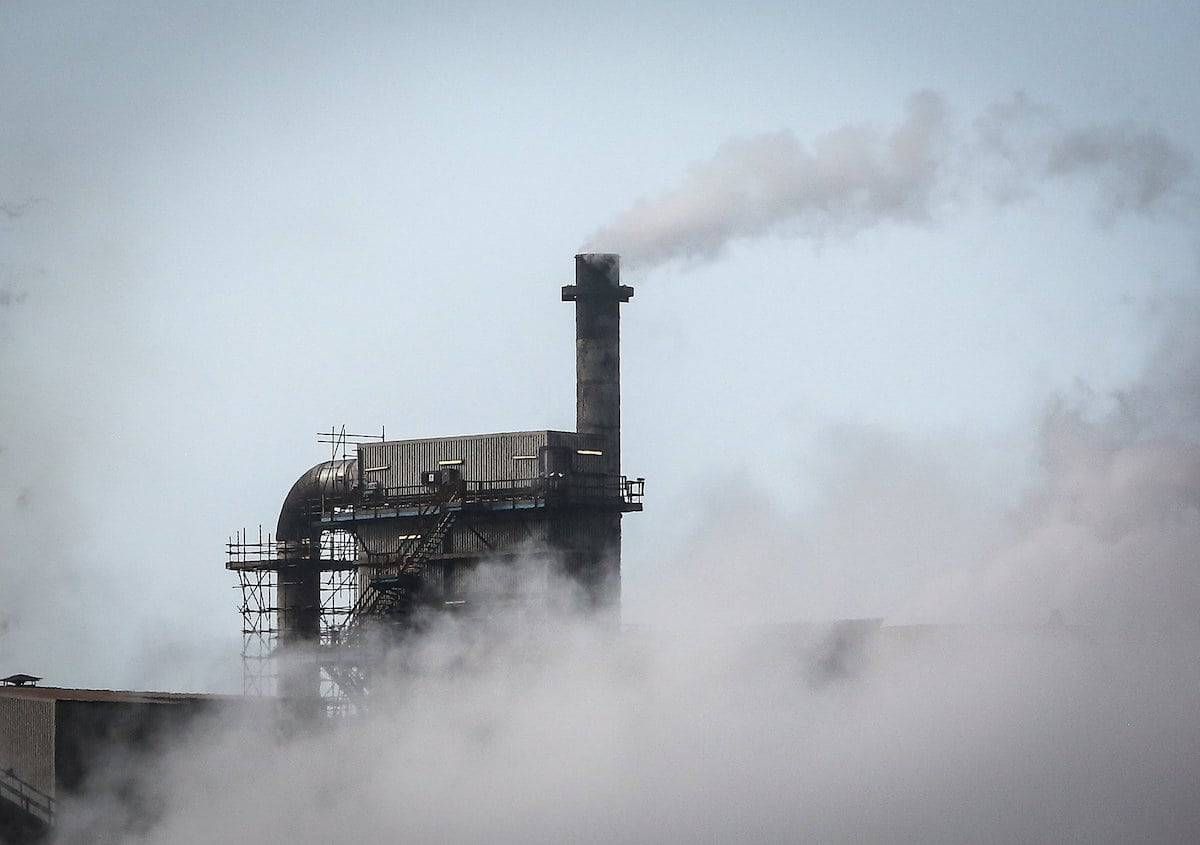 China's war on particulate air pollution is causing even more severe ozone pollution, warns a new study.
Researchers found that summer surface ozone levels in four Chinese 'mega-city' urban areas increased during the period from 2013 to 2017.
In early 2013, the Chinese government declared a 'war' on air pollution and began introducing stringent policies to regulate the emissions of fine particulate matter, a pollutant known as PM 2.5.
Cities restricted the number of cars on the road, coal-fired power plants reduced emissions or were shut down and replaced with natural gas.
Over the course of five years, PM 2.5 concentrations in eastern China have fallen nearly 40 per cent.
The number of air quality monitoring stations across the country has grown to more than 1,000, collecting "unprecedented" amounts of environmental data.
But, sifting through the data, researchers from John A. Paulson School of Engineering and Applied Sciences (SEAS) in the US and Nanjing University of Information Science and Technology (NUIST) found, surprisingly, that while PM 2.5 pollution is falling, harmful ground-level ozone pollution is on the rise, especially in big cities.
They explained that when it comes to the war on air pollution, chemistry is a formidable foe.
Ozone is the main ingredient in smog and has been studied since it began choking cities in the United Sates in the early 1950s.
It is formed through a series of chemical reactions, starting with the oxidation of volatile organic compounds (VOCs). This reaction forms chemical radicals, which drives reactions among oxides of nitrogen (NOx) and VOCs to produce ozone in the presence of sunlight.
Both NOx and VOCs are emitted from fossil fuel combustion, and VOCs can also be emitted from industrial sources.
The research team found that particulate matter acts like a sponge for the radicals needed to generate ozone pollution, sucking them up and preventing them from producing ozone.…—Joe Mellor, "China's war on particulate air pollution 'causing even more severe ozone pollution'," The London Economic, 12/31/18
≈≈≈≈≈≈≈≈≈≈≈≈≈≈≈≈≈≈
Avoiding meat and dairy is
'single biggest way' to reduce your impact on Earth
Avoiding meat and dairy is 'single biggest way' to reduce your impact on Earth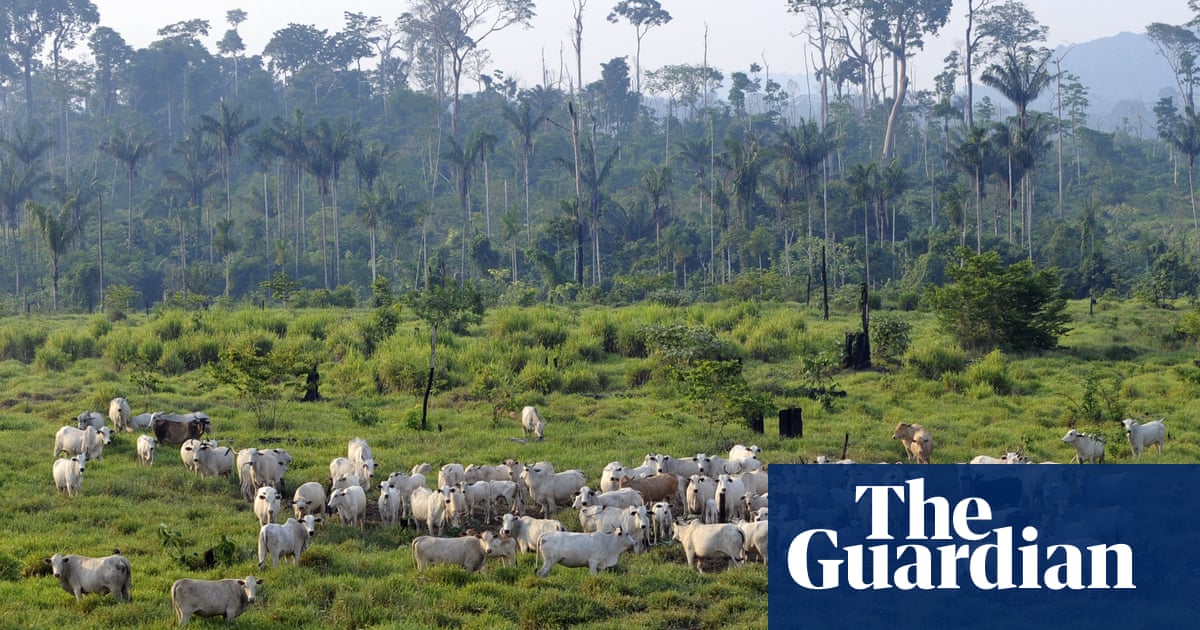 Biggest analysis to date reveals huge footprint of livestock – it provides just 18% of calories but takes up 83% of farmland
Avoiding meat and dairy products is the single biggest way to reduce your environmental impact on the planet, according to the scientists behind the most comprehensive analysis to date of the damage farming does to the planet.
The new research shows that without meat and dairy consumption, global farmland use could be reduced by more than 75% – an area equivalent to the US, China, European Union and Australia combined – and still feed the world. Loss of wild areas to agriculture is the leading cause of the current mass extinction of wildlife.
The new analysis shows that while meat and dairy provide just 18% of calories and 37% of protein, it uses the vast majority – 83% – of farmland and produces 60% of agriculture's greenhouse gas emissions. Other recent research shows 86% of all land mammals are now livestock or humans. The scientists also found that even the very lowest impact meat and dairy products still cause much more environmental harm than the least sustainable vegetable and cereal growing.
The study, published in the journal Science, created a huge dataset based on almost 40,000 farms in 119 countries and covering 40 food products that represent 90% of all that is eaten. It assessed the full impact of these foods, from farm to fork, on land use, climate change emissions, freshwater use and water pollution (eutrophication) and air pollution (acidification).
"A vegan diet is probably the single biggest way to reduce your impact on planet Earth, not just greenhouse gases, but global acidification, eutrophication, land use and water use," said Joseph Poore, at the University of Oxford, UK, who led the research. "It is far bigger than cutting down on your flights or buying an electric car," he said, as these only cut greenhouse gas emissions.…—Damian Carrington, "Avoiding meat and dairy is 'single biggest way' to reduce your impact on Earth," The Guardian, 5/31/18
≈≈≈≈≈≈≈≈≈≈≈≈≈≈≈≈≈≈
And That's A Wrap! Thanks to everyone who sent in news, action announcements and comments this week. Send kudos, rotten tomatoes and your story ideas, your group's action events, and news of interest to intrepid climate change and environmental justice warriors! Send to editor@thebanner.news.