March 20, 2018 Continuing our series on the pollution caused by plastics, we return to the oceans, lakes and extend from there to grocery store shelves, finding dire matters long brought to public attention. But we had largely put these out of mind in the press of matters even more dire, such as preventing fracking around us, our towns, in our state. Yet it turns out that these are not less dire and pressing. But, thank goodness for once, first the news.
Waywayanda power plant in jeopardy after Percoco conviction
WAYWAYANDA — There are continued calls to pull permits for the controversial natural gas power plant in Waywayanda after an ex-top aide for Gov. Andrew Cuomo was found guilty in a pay-to-play scheme involving a former company executive.
Advocates with Protect Orange County met in Goshen with their attorney Thursday. They are expected to call on state officials to pull Competitive Power Ventures' permits for their $1 billion natural gas power plant in Wawayanda.
The facility, which is slated to open later this month, is tied to the scheme involving Joseph Percoco, the ex-top aide to the Gov. Cuomo.…—"Waywayanda power plant in jeopardy after Percoco conviction," Hudson Valley News, 3/15/18
≈≈≈≈≈≈≈≈≈≈≈≈≈≈≈≈≈≈
New York agency tasked with clean energy development subsidizes natural gas infrastructure
A New York State agency charged with developing new energy technologies has continued to subsidize fossil fuels, giving millions in grants to public and private entities for natural gas-powered vehicles and fueling stations even after the state banned hydraulic fracturing in 2014.
The New York State Energy Research and Development Authority is a public benefit corporation established in 1975 in response to the ongoing oil embargoes and energy crisis with a mandate to "direct its efforts toward the development of new energy technologies, with special emphasis on renewable energy sources and energy conservation technologies."
Since that time, NYSERDA has been a clearinghouse for administering state energy-related funds, selling bonds to finance energy projects and managing New York's revenues from the Regional Greenhouse Gas Initiative, a multi-state cap-and-trade regime in the northeastern US.
NYSERDA has funded a wide array of clean energy and energy conservation projects, however, the authority has also provided subsidies that perpetuate our reliance on fossil fuels. Since the Marcellus Shale fracking boom, NYSERDA has given out more than $23 million in grants for municipalities and private companies to invest in compressed natural gas (CNG) vehicles and fueling stations under the theory that CNG vehicles produce fewer emissions than diesel- and gasoline-powered automobiles.…—Rob Galbraith, "New York agency tasked with clean energy development subsidizes natural gas infrastructure," Little Sis, 3/14/18
≈≈≈≈≈≈≈≈≈≈≈≈≈≈≈≈≈≈
Coast Guard Recommends No New Anchorages
NEWBURGH — Representative Sean Patrick Maloney (NY-18) is encouraged by the final Ports and Waterways Safety Assessment (PAWSA) report issued by the Coast Guard after its comprehensive review of safety risks on the Hudson River.
The report does not include a recommendation that any new anchorage sites be constructed, said Maloney.
The PAWSA process was initiated after Rep. Maloney worked alongside local groups to kill an initial proposal made in 2016.
The proposal would have allowed the installation of ten new anchorage sites on the Hudson River from Yonkers to Kingston, including 42 long-term berths which could be used for oil storage.
"I said we would kill the initial anchorage plan and we did – the PAWSA report confirms that it should stay dead," said Rep. Maloney. "I'll keep watching this situation like a hawk – and I won't let up until we're certain that the river is safe from new anchorages."…—Kathy Welsh, "Coast Guard Recommends No New Anchorages," Hudson Valley News Network, 3/13/18
≈≈≈≈≈≈≈≈≈≈≈≈≈≈≈≈≈≈
Will last century's answers enable humans to survive this century?
What's become clear is that the New York Power Authority (NYPA) — or whoever is directing it — has neither the imagination nor expertise to envision a 21st century solution to powering the Albany Plaza. They have played a bait-and-switch game from the start: asking for 16MW of combined-heat-and-power that had to fit into the old ANSWERS plant, and then pretending surprise that no renewable-power bids came in.
While other capitals around the country have provided heat with geothermal, and electricity with solar, lowering demand with thermal load sharing, NYPA has continued to declare these technologies too complicated for its modest brain trust.
The NYPA is only able to wrap its head around last century's solution: a couple of Taurus compressor turbines that will commit Albany to 40 more years of fracked gas. The NYPA says it will hold listening sessions on its proposal, but it will seek out the groups it wants input from, which does not include us.
Here's the deal, NYPA:
First, you don't have to do it all at once. Second, all the solar doesn't have to sit on a roof in Sheridan Hollow; it can be located outside the city. Third, if you want backup, buy a new generator to sit there doing nothing until a power outage. Fourth, there is no problem with grid reliability, so don't tell us we need a power plant running 24/7/365 to fix it. Last: Any "listening sessions" must be publicized and open to the public for comment.
Dennis Higgins, Otego NY —"NYPA dragging heels on green energy plan," The Schenectady Daily Gazette, 3/11/8
≈≈≈≈≈≈≈≈≈≈≈≈≈≈≈≈≈≈
Salamanca officials support SNI County opposition to fracking plant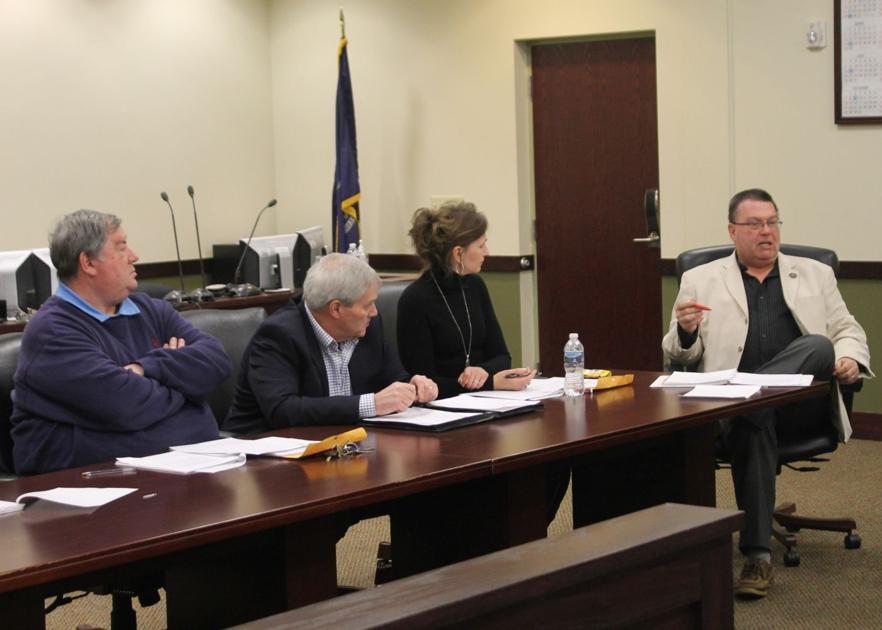 SALAMANCA — The Salamanca Common Council have officially announced their support of efforts to stop the dumping of wastewater produced by fracking into the Allegheny River through a treatment plan in Pennsylvania.
In a statement at Wednesday's meeting, council member Timothy Flanigan, R-Ward 2, said the council supports efforts made by the Seneca Nation of Indians and Cattaraugus County toward stopping the discharge of pollutants and wastewater into the river.
"For us, it's really a no-brainer," said Mayor Michael Smith. "The river is one of our shining gems of the city. And once again, the city stands behind the Seneca Nation."
…[A]n official at Epiphany Allegheny LLC says the Seneca Nation has been provided inaccurate information, saying that the planned water treatment facility in Eulalia Township would have no impact on the waterway.—Alex Davis, "Seneca Nation calls for denial of proposed wastewater treatment facility in Potter Co.," The Bradford Era, 1/27/18
Epiphany Allegheny LLC recently proposed to building a fracking wastewater treatment facility on the Allegheny River in Coudersport, Pa.
"…[M]illions of people downstream from Coudersport, including Pittsburgh, Louisville, Cincinnati and New Orleans will ultimately derive their drinking water from the Allegheny River, the river in which fracking wastewater may someday soon be disposed of." —James Hufnagel, "Proposal to dump Pegula Frackwater in Allegheny River upstream of NY's southern tier advances," The Niagara Falls Reporter, 1/26/18
There are concerns by Nation and county officials alike that the 43,000 gallons of treated water that would be discharged every day into the headwaters of the river would include radioactive nuclides, which would then settle into the sediment of the river basin.…—Kellen M. Quigley, "Salamanca officials support SNI, county opposition to fracking plant," Salamanca Press, 3/16/18
≈≈≈≈≈≈≈≈≈≈≈≈≈≈≈≈≈≈
Tree sitters continue pipeline protest on Peters Mountain
MONROE CO., W. Va. With a sharp eye, or better yet a long lens, you can see the tree sitters from the road below Peters Mountain, but to get up close and within earshot is a bit more complicated.
Monroe County resident Maury Johnson drove us as far as a private logging road would take us,
Roanoke Times Reporter Jeff Sturgeon, Photographer Erica Yoon and I then made a steep climb to the ridge line above, followed by a 10-minute hike on the Appalachian Trail to the point where the pipeline would cross.
The tree sitters are about 25-30 feet off the ground, on platforms secured with ropes and covered with plastic. And they've been buffeted by the high winds here on the top of Peters Mountain.…—Joe Dashiell, "Tree sitters continue pipeline protest on Peters Mountain," WDBJ Roanoke, 3/16/18
≈≈≈≈≈≈≈≈≈≈≈≈≈≈≈≈≈≈
New York Announces Nation-Leading $1.4B Investment in Renewables
New York Governor Andrew Cuomo recently announced $1.4 billion in funding for 26 large-scale renewable energy projects across the state, the single largest commitment to renewable energy by a state in U.S. history.
The awarded projects—including 22 utility-scale solar farms, three wind farms and one hydroelectric project—are expected to create more than 3,000 short- and long-term jobs, generate enough clean energy to power more than 430,000 homes and reduce carbon emissions by more than 1.6 million metric tons, the equivalent of taking nearly 340,000 cars off the road.
The announcement, issued Friday, also included a formal request for the state to be excluded from the federal offshore oil drilling plan, citing fears that a catastrophic spill would endanger coastal communities, the nation's third-largest ocean economy and thwart the state's new $1.4 billion commitment to renewables.
"Instead of protecting our waters from another oil spill, like the one that devastated the Gulf, this new federal plan only increases the chances of another disaster taking place," Cuomo said in a statement. "This is a total disregard for science, reality, and history, and their actions defy everything we know. We believe the future is a clean energy economy and New York is going to lead a counter-movement to what this administration is doing to the environment and illuminate the path forward."…—Lorraine Chow, "New York Announces Nation-Leading $1.4B Investment in Renewables," EcoWatch, 3/14/18
≈≈≈≈≈≈≈≈≈≈≈≈≈≈≈≈≈≈
FERC faces another legal challenge over Atlantic Coast Pipeline
Charlottesville, VA— The Southern Environmental Law Center and Appalachian Mountain Advocates filed a challenge in federal court on behalf of 11 conservation groups, including Appalachian Voices, challenging the Federal Energy Regulatory Commission's decision to permit the Atlantic Coast Pipeline.
"FERC demonstrated in its split decision to approve the pipeline that there is lingering doubt about the need for this destructive project in our region," said Southern Environmental Law Center Senior Attorney Greg Buppert. "This agency must change its ineffective review process and protect citizens from expensive and risky pipelines we don't need."
FERC's decision to give the pipeline the go-ahead was accompanied by a strong dissent from commissioner Cheryl LaFleur who critiqued her own agency for failing to look behind agreements put forth by utilities meant to skew demand needs and justify unneeded projects.…—Claudine McElwain, "FERC faces another legal challenge over Atlantic Coast Pipeline," Appalachian Voices, 1/30/18
≈≈≈≈≈≈≈≈≈≈≈≈≈≈≈≈≈≈
Far More Methane Leaking in Pennsylvania than Reported
Leaks of methane, a powerful greenhouse gas, from oil and gas sites in Pennsylvania could be five times greater than industry reports to state regulators, according to a new analysis by the Environmental Defense Fund.
Drawing from peer-reviewed research based on measurements collected downwind of oil and gas sites, along with government data, the EDF analysis estimates that the state's oil and gas wells and infrastructure leak more than 520,000 tons of methane annually, largely due to faulty equipment.
"This wasted gas causes the same near-term climate pollution as 11 coal-fired power plants and results in nearly $68 million worth of wasted energy resources," the group said in its report, released Thursday.
The under-reporting of methane leaks in Pennsylvania is part of a nationwide pattern that peer-reviewed studies have uncovered in recent years as scientists compare federal and state statistics to data they gather on the ground and in aircraft flyovers.…—Neela Banerjee, "Far More Methane Leaking at Oil, Gas Sites in Pennsylvania than Reported," InsideClimate News, 2/16/18
≈≈≈≈≈≈≈≈≈≈≈≈≈≈≈≈≈≈
BREAKING: Three California climate suits
sent back to state court
Three California climate suits sent back to state court
A federal judge sent a set of California climate liability lawsuits back to state court on Friday. The decision, by U.S. District Judge Vince Chhabria, conflicts with Judge William Alsup's order in late February denying remand for similar lawsuits brought by Oakland and San Francisco.
The counties of Marin and San Mateo and the city of Imperial Beach filed suit in July against 37 fossil fuel companies for their role in contributing to sea level rise that is damaging those communities. San Francisco and Oakland followed in September with their own lawsuits against five large oil companies. Defendants moved to shift both sets of cases to federal court, a strategic move based on the failures of previous climate lawsuits brought under federal common law. Plaintiffs then moved to remand back to California state court, with two separate hearings held in February.
Chhabria had expressed skepticism towards the fossil fuel industry arguments in his hearing of the San Mateo, San Marin and Imperial Beach cases, then rejected their positions in this ruling.
Unlike Alsup, Chhabria disagreed with the defendants' chief argument that federal common law should apply in these cases. The two judges differed in their comparisons of the current California lawsuits to that of Native Village of Kivalina v. ExxonMobil et al. Judge Alsup determined that Kivalina sought damages from domestic emitters, while the California plaintiffs "bring claims against defendants for having put fossil fuels into the flow of international commerce."…—Dana Drugmand, "Three California climate suits sent back to state court," Climate Liability News, 3/17/18
≈≈≈≈≈≈≈≈≈≈≈≈≈≈≈≈≈≈
You're Drinking Your Shirt
How our clothes are poisoning our oceans and food supply
The first time professor Sherri Mason cut open a Great Lakes fish, she was alarmed at what she found. Synthetic fibers were everywhere. Under a microscope, they seemed to be "weaving themselves into the gastrointestinal tract". Though she had been studying aquatic pollution around the Great Lakes for several years, Mason, who works for the State University of New York Fredonia, had never seen anything like it.
New studies indicate that the fibers in our clothes could be poisoning our waterways and food chain on a massive scale. Microfibers – tiny threads shed from fabric – have been found in abundance on shorelines where waste water is released.
Now researchers are trying to pinpoint where these plastic fibers are coming from.…—Leah Messinger, "How your clothes are poisoning our oceans and food supply," The Guardian, 6/20/16
≈≈≈≈≈≈≈≈≈≈≈≈≈≈≈≈≈≈
22 Facts About Plastic Pollution (And 10 Things We Can Do About It)
Plastic is literally at my fingertips all day long. Plastic keyboard. Plastic framed computer monitor. Plastic mouse. The amount of plastic I encounter daily doesn't end there. Chances are, you can relate. Plastic is an epidemic.
But where does all this plastic go? We ship some of it overseas to be recycled. Quite a bit ends up in landfills. And more than you can imagine ends up on the loose as plastic pollution, eventually making its way into our waterways.
Tiny plastic beads used in hundreds of toiletries like facial scrubs and toothpastes have even been found in our Great Lakes—the largest group of freshwater lakes in the world! Giant garbage patches (one twice the size of Texas) can be found floating around in the oceans. And all this plastic pollution is not only a problem for the earth, it's bad for our health.
Here are 22 Preposterous Facts About Plastic Pollution:
Over the last ten years we have produced more plastic than during the whole of the last century.
≈≈≈≈≈≈≈≈≈≈≈≈≈≈≈≈≈≈
Standing Shoulder-to-Shoulder with Indigenous Women at Risk in Ecuador
On International Women's Day last Thursday, hundreds of Indigenous Women Defenders of the Amazon and their allies marched on the streets of the Amazonian city of Puyo to demand respect for their lives, rights, and rain forests threatened by industrial extraction including oil, mining, and logging. It was an honor to march and sing with them in solidarity.
"We are marching for our lives! Our sisters are being threatened, our rights are being trampled, and our territories are being destroyed. We are here as women to defend the Amazon against extraction. Enough is Enough!" said Zoila Castillo, Kichwa leader and Vice President of the Parliament of the Confederation of Indigenous Nationalities of the Ecuadorian Amazon (CONFENIAE).
The women decided to march in the wake of the attack against Patricia Gualinga, a Kichwa indigenous leader from Sarayaku, who was threatened with death if she continues to stand against oil extraction in the Amazon. This produced an immediate outpouring of solidarity by indigenous women leaders, many of whom have also faced death threats. Then, just a week before the march, the Ecuadorian government unexpectedly announced a new oil round on indigenous territories, sparking indignation from the women. In the face of these threats to themselves and their territories, the women decided they had to meet, march, and take their demands directly to President Lenin Moreno in the capital, Quito.
After demonstrating in Puyo, the women gathered at the CONFENIAE headquarters for three days, where they discussed and debated their concerns and developed a set of demands to guarantee their own security and to reinforce their communities' rejection of natural resource extraction from their territories, despite the government's continued attempts to force it upon them.…—Leila Salazar-López, "Standing Shoulder-to-Shoulder with Indigenous Women at Risk in Ecuador," Amazon Watch, 3/15/18
≈≈≈≈≈≈≈≈≈≈≈≈≈≈≈≈≈≈
Toxic time bomb: Here's the science that explains why microbeads are a disaster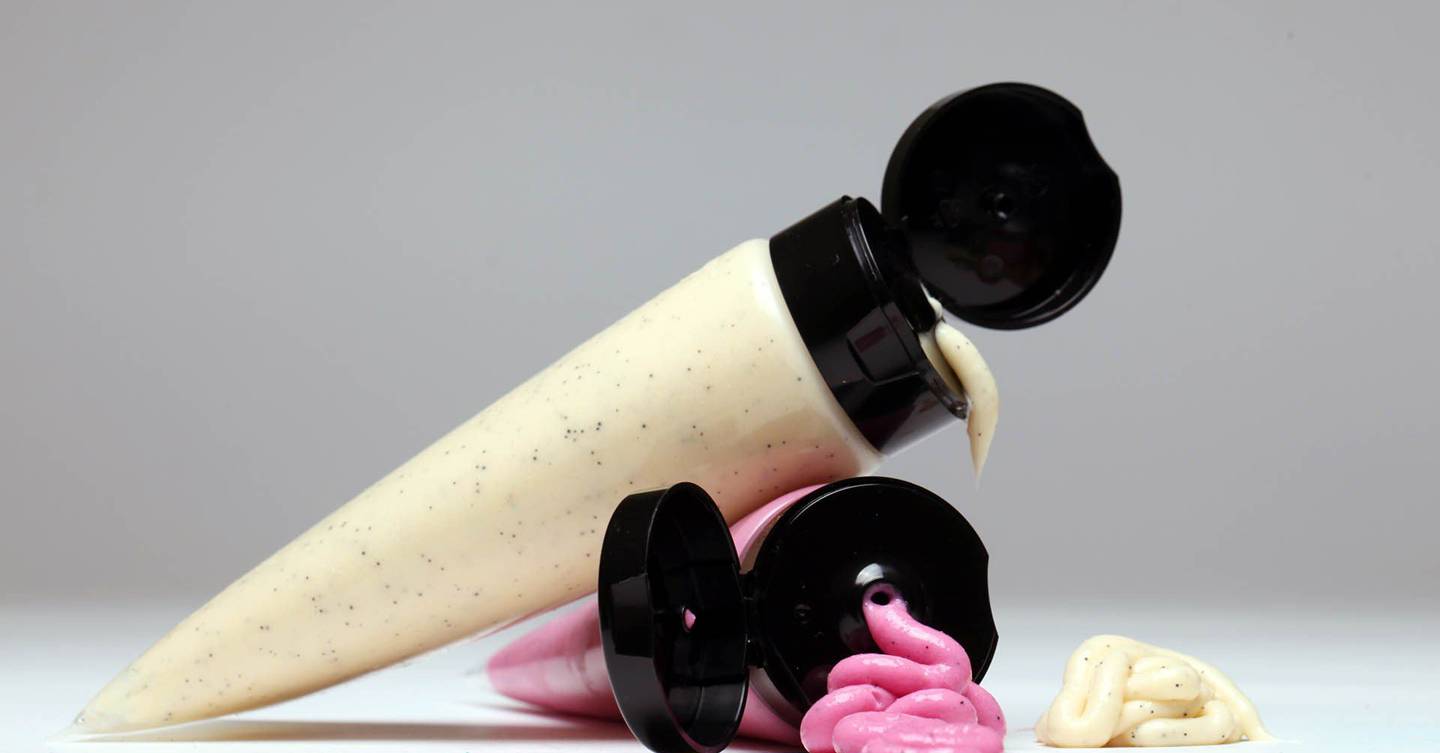 In 1976 John Ugelstad did something only previously achieved by NASA: he made a series of tiny, spherical polystyrene beads of exactly the same size. Ugelstad's invention of micro-beads was a minor medical breakthrough; they could be used to treat cancer, help with HIV research and even form the technological basis behind home pregnancy tests. They're also an environmental disaster.
A micro-bead is defined by its size: typically 0.5 to 500 micrometres in diameter. But the environmental impact of tiny plastics isn't limited to manufactured spheres: micro-plastics, the breakdown of larger plastics covering everything from bottles and fishing equipment to car tyres and synthetic cloths, are also hugely problematic.
This week, an environmental audit committee called for a worldwide ban on cosmetic micro-beads. While their value to science is without question, the use of micro-beads in face scrubs, body washes and even toothpastes is having a ruinous impact on the natural world. To understand why they're bad news for marine life, you need to look back to back to Ugelstad.
Micro-beads are designed to get into hard to reach places. In science they are primarily used to separate biological materials. Once magnetically charged, for example, they can be attracted to the surface of certain types of cell or bacteria. In home pregnancy tests, specially treated and coloured micro-beads react to hormones in urine to form the telltale blue line. Their size, their surface area and the sheer number of them makes micro-beads a huge problem once they make it into marine ecosystems.
…The United States enacted a ban in December 2015 which will prohibit production of cosmetics containing micro-beads from July 2017. In June 2016, the Canadian government added micro-beads to a list of toxic substances, a major step towards an all-out ban that already has the approval of parliament.
The scale of the tiny problem is huge. A September 2015 study published in the journal Environmental Science & Technology estimated that 808 trillion plastic micro-beads are washed down US household drains every day. Of those, eight trillion make it through water treatment plants and out into lakes, oceans and rivers. According to the UK parliament's environmental audit committee, a single shower can result in 100,000 plastic particles being washed down the drain.…—James Temperton, "What are micro-beads and why are micro-beads so bad?" WIRED UK, 8/26/16
≈≈≈≈≈≈≈≈≈≈≈≈≈≈≈≈≈≈
Offshore Oil and Gas Operators Want Less Regulation, but Surprise Inspections Find Serious Safety Problems
Faced with questions about its commitment to safety, the Interior Department sent teams to the Gulf of Mexico last week to inspect giant cranes used in offshore oil and gas operations that are a significant source of accidents.
More than 50 inspectors, traveling on helicopters, conducted surprise inspections on about 40 offshore platforms and drilling rigs, said Jason Mathews, the head of offshore safety management for the Gulf of Mexico at the department's Bureau of Safety and Environmental Enforcement.
The results were still being compiled, he said, but the inspectors found serious problems, including some that were potentially life threatening. "There are still some major incidents that are occurring, and we need to figure out why," Mr. Mathews said on Friday.…—Eric Lipton, "Offshore Oil and Gas Operators Want Less Regulation, but Surprise Inspections Find Serious Safety Problems," The New York Times, 3/18/18
≈≈≈≈≈≈≈≈≈≈≈≈≈≈≈≈≈≈
Washington Governor Jay Inslee backs B.C. in Trans Mountain expansion fight
British Columbia has a major political ally on board in the fight against the Trans Mountain pipeline. Washington Governor Jay Inslee, rumored to be a potential Democratic presidential candidate in 2020, is pledging to do what he can to support B.C.'s push to stop an increase in bitumen flow to the west coast.
"We in Washington are very appreciative of the leadership your premier is taking on this issue," said Inslee, answering questions from reporters in Vancouver. "We have serious questions about whether it really makes sense to be making such significant investments in fossil fuel infrastructure given the fact we know we need to wean ourselves off carbon based fuels."
Further reading: Legal battle to ban protesters from Trans Mountain terminal continues Thursday
Inslee is in Vancouver on Friday for meetings as part of the Pacific Coast Collaborative. The Washington governor said his state is also looking at new laws that could reduce the risk associated with increased tanker traffic. Inslee mentioned his state is looking at requirement tankers to be escorted by tugboats, creating limitations of operations or restrictions on the noise of tankers to protect the orca population.…—Richard Zussman, "Washington Governor Jay Inslee backs B.C. in Trans Mountain expansion fight," Global News, 3/16/18
≈≈≈≈≈≈≈≈≈≈≈≈≈≈≈≈≈≈
A Quarter Of Americans Suffer From Chemical Sensitivity And It's Getting Worse Fast
Petroleum-based Fragrances and Household Cleaners to Take Your Breath Away
A survey of more than 1,000 randomly selected residents of the United States has found that chemical sensitivity has increased dramatically in the last 10 years. One in four participants reported they were sensitive to common chemicals such as those in paints, cleaning supplies, and air fresheners.
Nearly half of this group identified themselves as having been medically diagnosed with multiple chemical sensitivities (MCS), suggesting the diagnosis is far more widespread than previously recognized. Study author Professor Anne Steinemann of the University of Melbourne regards the findings as further evidence we need to cut back on chemicals that are hurting people.
Steinemann told IFLScience she conducted the first survey of how widespread chemical sensitivity is in America a decade ago. Common symptoms reported included dizziness, migraines, and breathing difficulties.…—Stephen Luntz, "A Quarter Of Americans Suffer From Chemical Sensitivity And It's Getting Worse Fast," IFLScience, 3/13/18
≈≈≈≈≈≈≈≈≈≈≈≈≈≈≈≈≈≈
How Do You Solve a Problem like Microfiber Pollution?
It's often the case with big, woolly environmental problems that the first solutions to emerge are technical quick fixes or individual 'consumer' interventions, rather than systemic interventions. It's easier to change a light bulb than to build a sustainable energy system! Microfiber pollution is no different.
On our Facebook posts for the past several weeks, Story of Stuff Community members have asked "what can I do?" Is the solution to stop wearing and dispose of my polyester clothes? Wear clothing made from cotton, hemp or other natural fibers? Wash less? Others have asked about washing machine filters or suggested the Guppy Friend, a mesh bag created by a German duo that purports to capture fibers from the clothes washed in them.
What's great about these questions—beyond their expressions of heartfelt desire to do the right thing—is that they offer an opportunity to think about both where the best place to intervene is and who has responsibility for that intervention.
So yes, we could choose to wear only natural fabrics—cotton, wool, hemp—but the fact is more than 60% of clothing includes synthetic fabrics, and that market share is growing fast. Unless you convince everyone to wear natural fabrics you're unlikely to solve the problem, even if your individual share is reduced to zero.
:As our founder Annie Leonard puts it, when it's hard to figure out how to fix a problem on your own, or the fix is onerous or expensive, that should serve as a sort of metal detector for flaws in the system; it should encourage us to look further upstream for a solution.
Presently, those proposed solutions fall into three buckets:…—Michael O'Heaney, "How Do You Solve a Problem like Microfiber Pollution?" The Story of Stuff Project
≈≈≈≈≈≈≈≈≈≈≈≈≈≈≈≈≈≈
Elon Musk: Humanity Is Pretending Fossil Fuels Have 'No Probability of a Bad Outcome'
Elon Musk made a surprise appearance at the South by Southwest festival on Sunday where he discussed a wide range of topics, from colonizing Mars, to the risks artificial intelligence, to tough times at Tesla and SpaceX.
He also danced to his brother Kimbal Musk playing "My Little Buttercup," chatted about nuclear war, and amid all of that, called for a price on carbon.
Sustainable energy is "obviously really important" to the future of humanity, Musk said in a conversation with Jonathan Nolan, co-creator of the HBO show Westworld.
Musk believes clean energy solutions have reached a point where they're technologically viable, and distorted market conditions are the primary thing holding them back.
"The core technologies are there with wind, solar, with batteries," Musk said. "The fundamental problem is there's an unpriced externality in the cost of CO2."…—Julia Pyper, "Humanity Is Pretending Fossil Fuels Have 'No Probability of a Bad Outcome'," Greentech Media, 3/12/18
≈≈≈≈≈≈≈≈≈≈≈≈≈≈≈≈≈≈
California Court Blocks State Agriculture Department From Spraying Pesticides
In a win for environmental and public health advocates, a California court has halted a program that allows the state agriculture department to spray pesticides on public and private property without proper notice to the public about its intention to spray or adequate study of the possible adverse impacts of the chemicals used.
The court order, which came late last week, was in response to a lawsuit brought by 11 environmental and public health groups — including the Environmental Working Group, Center for Food Safety, Pesticide Action Network North America, Center for Biological Diversity, and Moms Advocating Sustainability — and the city of Berkeley.
The California Department of Food and Agriculture's (CDFA) Plant Pest Prevention and Management Program, which is supposed to control outbreaks of invasive plant pests, gave the agency the license to use 79 pesticides — including some known to cause cancer and birth defects and to be highly toxic to bees, butterflies, and other wildlife — anywhere it the state. The "anywhere" included school grounds, public parks, near organic farms, and even in private backyards.…—Maureen Nandini Mitra, "California Court Blocks State Agriculture Department From Spraying Pesticides," I, 3/4/18
≈≈≈≈≈≈≈≈≈≈≈≈≈≈≈≈≈≈
And That's A Wrap! Thanks to our readers, especially those who sent in news, action announcements and comments this week. Send kudos, rotten tomatoes and your story ideas, your group's action events, and news of interest to intrepid climate change and environmental justice warriors! Send, along with cherry blossoms and the years last grapes, to editor@thebanner.news.
And if you're reading this from a borrowed or shared copy, you too can be a subscriber for $0.00/eternity. Just email your full name to editor@thebanner.news!